Last Updated on 21st May 2009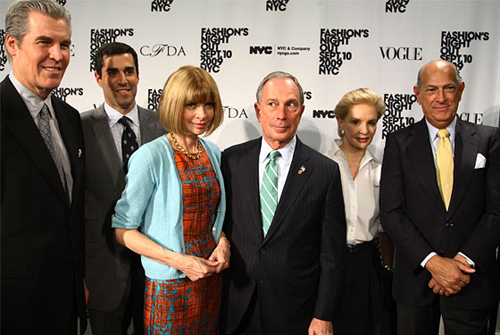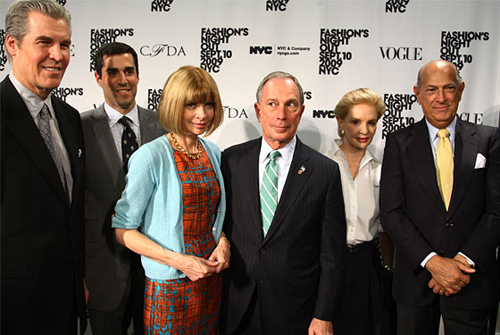 The economic downturn has got us all in a bit of a mess. But never fear because Vogue are here to save the day and save the world. Ok, so that might be a slight exaggeration but it's not far off.
Vogue, the CFDA, NYC & Company and Mayor Bloomberg are calling on retailers around the world to open their shops up later on 10th September.
The idea is that cities everywhere will host 'Fashion's Night Out', and stores will open late, receptions and parties will be held all in the hope that the recession will get a good stiletto clad kicking.
The initiative plans to help boost the economy and get people shopping again. Fashion shows, celebrity appearances, free giveaways and live music are just some of the activities planned for the fun filled event. The dates coincide with New York Fashion Week when the city is alive with the fashion buzz.
The cities involved will be where Vogue has editions…so UK, France, Spain, Italy, Japan, China, Greece, Taiwan, Russia, Brazil and India.
Talking about the very exciting event, editor of UK Vogue Alexandra Shulman said:
"This worldwide activity is to remind us all that fashion is to be enjoyed and to mark the contribution that the shopping environment makes to all our lives, we're delighted to be in a position at Vogue to undertake this enterprise and to bring retailers and shoppers together in central London for this unprecedented feel-good occasion. In these difficult economic times, we want to reward the spirit of enterprise and imagination that the fashion industry encapsulates."
I don't think there's ever been a better reason to shop!
Fashion's Night Out takes place across the world in chosen cities on 10th September. Visit Fashionsnightout.com for more information.