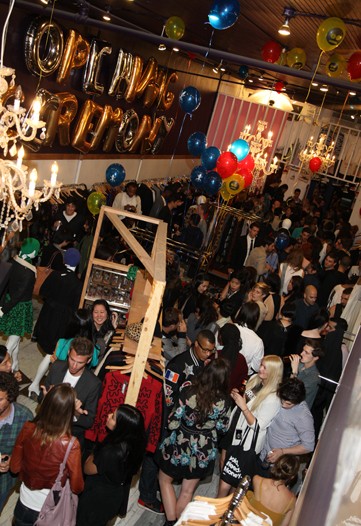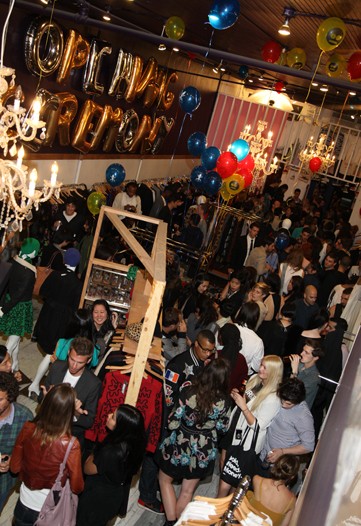 Due to popular demand, Fashion's Night Out , the global shopping event that boosted retail across all major cities last month , will be back next year, and it's set to be bigger than ever.
Mayor Michael R. Bloomberg, Vogue magazine, the CFDA and NYC & Co. are to unveil the event in on September 9th 2010, with plans to make it bigger and better than the first after this years success.
"The numbers are in, and it's clear that Fashion's Night Out was a tremendous success, said Bloomberg. "It's sure to be an even bigger event in 2010.
"We were absolutely bowled over by the response to Fashion's Night Out, Vogue editor-in-chief Anna Wintour told WWD. "It was only 15 minutes after the event began, and we were getting reports about lines around the block at stores throughout the city. It was wonderful to see people embrace this initiative, and we are thrilled that they wish to return.
President of the CFDA, Dianne Von Furstenberg, who was robbed whilst sightseeing in Milan last week, added, "to have designers in stores to celebrate and start a shopping season is the best idea for everybody. It creates excitement and lots of business.
Don't worry if you're not in New York, Fashion's Night Out is led by international Vogue in 12 cities across the globe, including London, Paris, Milan, and Tokyo.
Oh we're so excited. If the second Fashion's Night Out is anything like the last one, it's set to be a storm. Put the date in your diaries now , we'll see you there next year (but until then, you can sign up for updates at www.fashionsnightout.com).