What does a typical working day for you consist of?
My work is extremely varied and there's no typical day at NET-A-PORTER.COM!
I love this about my job and thrive on the buzz of never really knowing what the next day can bring. When I am travelling, I go from appointment to appointment and meet with existing brands and potential new ones, scouting out trends and new talent.
When I am in London, I meet with the rest of the buying and retail teams as well as marketing, creative and editorial to plan for the season ahead.
Most treasured item in your wardrobe?
I know I always say this but I love my Rick Owens leather jackets , they go with everything in my wardrobe and I would be lost without them!
What's your top tip for saving the pennies and shopping smart?
My fail safe tip is to invest in the key pieces of the season and know what works for you. I find that accessories are a great way to update your look and can transform an outfit at a relatively low cost. This season, we have expanded our accessory offering considerably and have introduced new lines such as Nina Peter gloves and Converse sneakers meaning you can buy into a trend and update your look without breaking the bank.
This fall, over-the-knee boots will be huge as they are just so versatile and the good news is that we have a variety for all tastes. For those of you, who want to adopt this trend in an understated way, look to Giuseppe Zanotti for casual, flat styles with stud and metal toe detail. Those wanting to make a statement should opt for Stella McCartney's thigh-high perforated pair and wear with mini dresses or leggings and a mannish blazer.


Designer you couldn't live without?
It usually changes each season but Alexander Wang is one of my current favorites. I bought the oversized metallic sweater this summer and have got so much wear out of it! For fall I am already working out which of his slinky jersey dresses to buy first! The white one sleeve dress from his runway show (exclusive to NET-A-PORTER.COM) is a firm contender!
How do you ensure that you're always on top of the latest trends?
As well as attending the shows during fashion week, I have started to take a keen interest in street fashion from around the world and find the people on my trips really inspiring. I love to travel in my spare time too, soaking up all of the different cultures I come across is a fantastic way of keeping up with trends from around the world.
I am also intrigued by blogs and online fashion sites which I feel have really changed the way fashion is documented; I am constantly amazed at how quickly they are able to post a review of the shows, the immediacy of it is incredible and an invaluable resource for my team.
Whose style do you admire?
Emmanuelle Alt, Fashion Director at Vogue Paris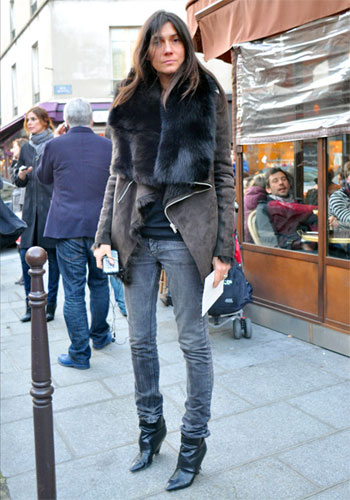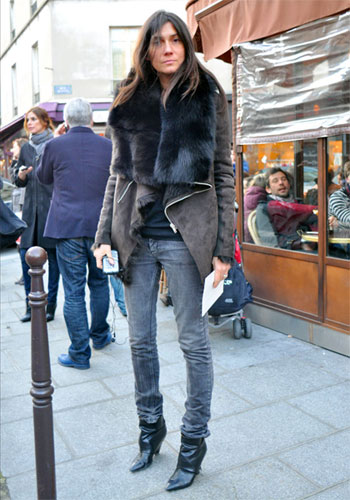 Shoes or bags?
I could never choose between the two! What I can tell you is that for fall I will still be carrying a chain strap bag , this time from the likes of Emilio Pucci or Lanvin…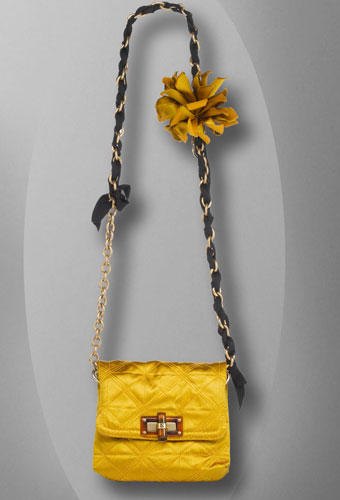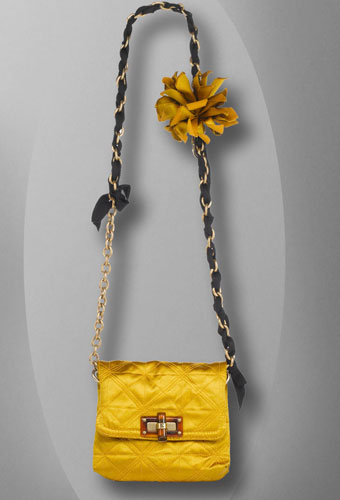 ….and will be wearing Camilla Skovgaard's fierce tread sole shoes or in complete contrast, Christian Louboutin's lipstick red Fifre suede boots.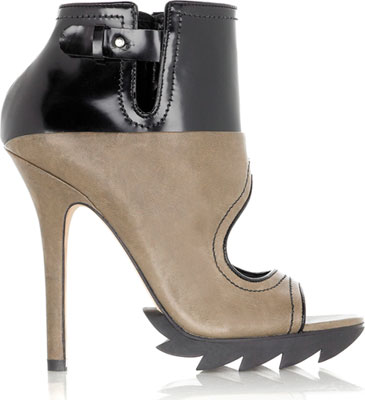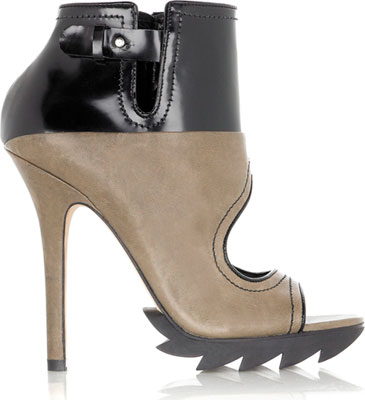 What do you do to relax?
When I am at home I love to hang out with my friends and visit galleries , I have a real passion for art. I also like to travel to new places and took a trip to Coachella (Music and Arts festival in California) last April. It was such a fun trip and the setting was beautiful too.