Last Updated on 20th October 2013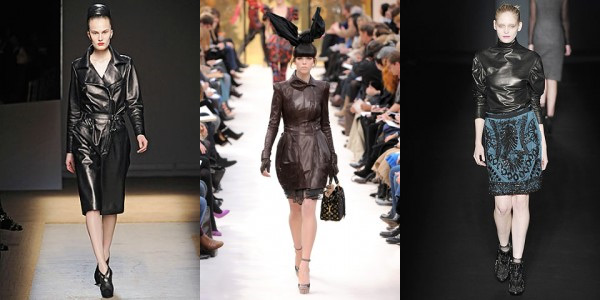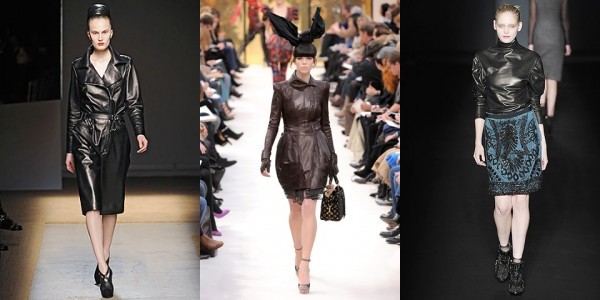 Elegant and sophisticated are terms not often associated with leather… Until now.
Soft, pliable and beautifully cut in feminine, luxurious and bourgeois silhouettes, leather takes on a fresh character this season.
Tough looks get a ladylike spin this season as cut like silk, leather is now delicate enough to make the transition from the bike to the boardroom. Challenging its traditionally tough image, designers from Alexander Wang to Prada showed leather in an exciting, modern and smart light mixing butter-soft leather dresses and jackets in grown-up shapes with textured fabrics like cashmere and silk for a feminine touch.
There were prim dress coats on the Autumn/Winter Louis Vuitton runway, knee-length skirt suits at Maxmara and Yves Saint Laurent that were less rock 'n' roll and more rive gauche, and soft ladylike leather shift dresses just about everywhere else.
If you are in fear that you run the risk of looking like a has-been rock star or a Hell's Angel you might want to consider the most fashionable (and simplest) leather look of the season, which is, of course, a cropped, casual, fitted leather jacket. Any designer worth his or her credentials has included at least one leather jacket in their collection this season.