Last Updated on 20th October 2013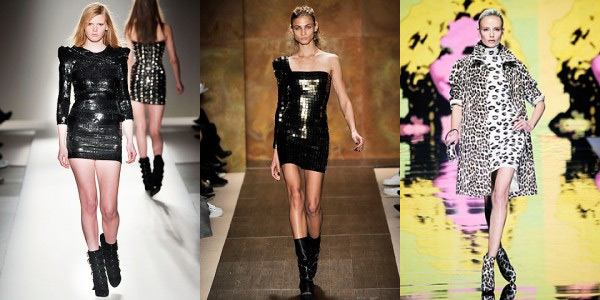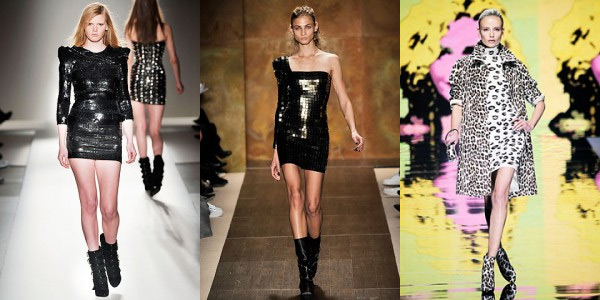 Be you a dynasty dame or a disco diva, it's time to make for the return of the era of excess. Yes, it's time to tune into the glamour of the Eighties with cocktail extravaganzas in flamboyant silks and metallics.
This season, nostaliga for the exuberant and excessive 1980s club scene has led to designers bringing us a fun Eighties flash-back from those who where there first time around to the younger generation who were mere babes when Madonna sang 'Into the Groove.' Fast forward to 2009 and the look is all about garish, clashing prints, shiny fabrics, and an extra helping of attitude.
Yes, designers such as Marc Jacobs, Gucci, Balmain, Versace and Dolce and Gabbana have all revived the Eighties with glamour, glitter and plenty of chutzpah. Stalking their catwalks were models in puffed out skirts, pops of pink, bold shoulders, lashings of patterned lycra and lame, and an impressive display of swags, sequins and peplums.
Marc Jacobs clearly had a really good time in the 1980s , both his main line and Louis Vuitton collections caught disco fever and were a clear testament to the era's glorious extravagance with lots of puffy peplum jackets, shirring and ruching, bubble skirts, and even bejeweled satin leggings.
Donatella Versace also rocked the runway in plunging bright satin dresses and heavily sequined slips.
But remember to embrace eighties excess with caution: this trend in all its lacy, flouncy, poufy glory is best suited to women who were too young to explore the decade the first time around. This is not a look for shrinking violets.