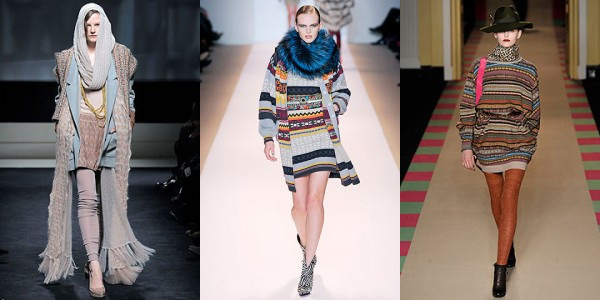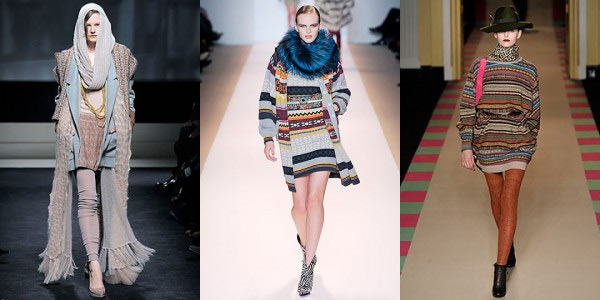 This season, knitwear is no longer a support act , it's the star turn.
Colourful, adventurous and vibrant knitwear was really celebrated at the Autumn/Winter '09 collections.  Be it patterned or textured, sloppy or sleek: decorative knits made a return in multiple bold guises on the runways of designers such as Matthew Williamson, Paul Smith and Mark Fast. 
The most striking pieces were witnessed at Missoni where knits were worn in multiple layers and, of course, the only chic way to wear knits this season is to load on the layers: Think patterned legwarmers over leggings, miniskirts teamed with knitted sweaters, shaggy jackets teamed with skinny leather trousers (as seen at Rodarte) all topped off with vibrant cardi-coats, knitted beanies and extra large scarves.
The bold knit looks set to be the important status piece this Autumn so imagine you're being whisked to the Peruvian islands and be sure to keep your, ahem, knit wits about you. And don't forget to shop for a knitted snood – Autumn/Winter's key knitted accessory!