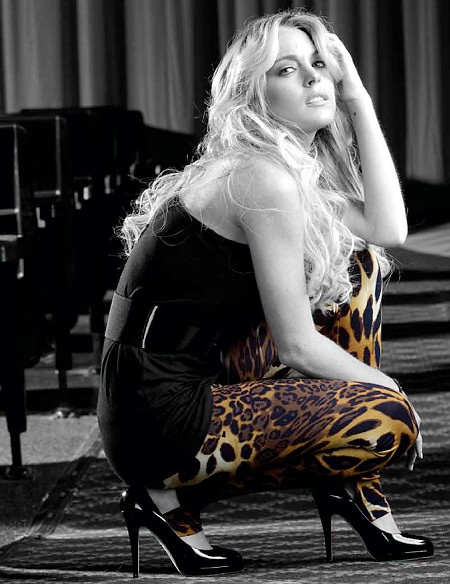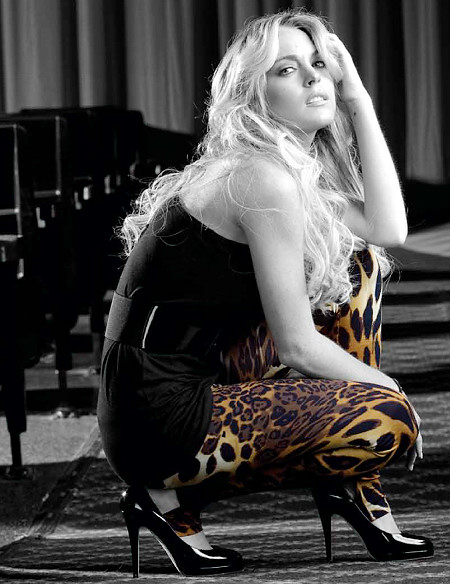 A few months ago we reported that Tabloid favourite and leggings lover Lindsay Lohan was rumoured to be joining Paris fashion house Emanuel Ungaro as  'creative consultant', and it just so turns out that the whispers are true.
WWD revealed today that while Estrella Archs – a virtually unknown Spanish designer – has been appointed Chief Designer, Lohan has been tapped as Artistic Adviser to the brand. Whether this unusual move is a smart one or not is yet to be decided, but one thing's for sure: Emanuel Ungaro will not be struggling for headline space come October when the pair are set to appear at the end of the runway for a bow.
Mounir Moufarrige, Ungaro's Chief Executive Officer has said: 'Odds are it could work…Everything we're going to get is going to be a plus. I think the noise level around Lindsay will be very, very big.' He's not wrong there.
Perhaps this dramatic change will give Ungaro a brighter future. Head of Design Columbian Esteban Cortazar, recently parted ways with Ungaro after three seasons of mixed reviews.
Lohan herself admitted to WWD that she wanted to take Ungaro to a 'younger place' with a harder fashion edge. She revealed that her new position within the company 'kind of oversees everything [Archs] does… Different generations have different ideas.'
We just hope Archs doesn't succumb to Lohans advice on leggings.