Last Updated on 20th September 2009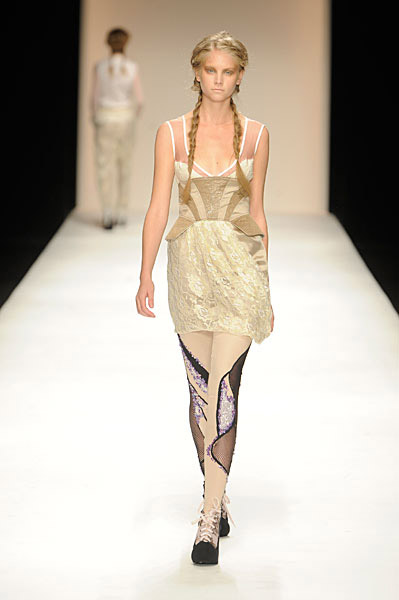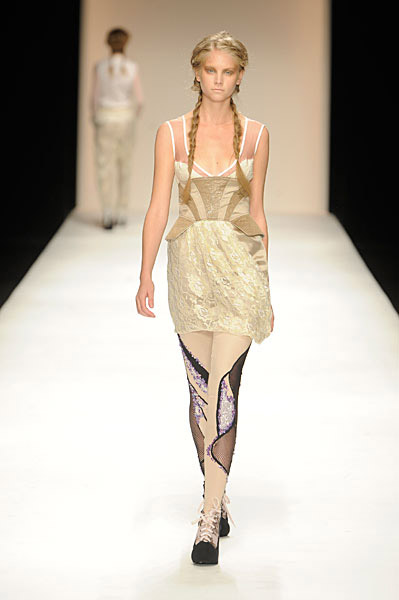 This collection was inspired by the Oscar Wilde story 'The Happy Prince' and like the story I loved it.
I agree that Bora Aksu is not for everyone, his designs are whimsical, incredibly girly and at times a little over the top. But this collection was more grown up, paired back and far more wearable, yet will still please Bora fans.
True to style, there was an array of textures and fabrics, with tulle and lace being the order of the day. The shades black, cream and ballerina pink dominated. The colour scheme tied into the theme with the lighter shades going first representing the Prince in the beginning the story. With black filtering through into a much darker palette once more to emphasise the decline in external beauty of the Happy Prince, but with the lines becoming cleaner to symbolise the inner beauty. This may all sound rather pretentious but then surely clothes should tell a story, and by following a form of narrative, the range had a flow to it.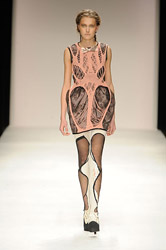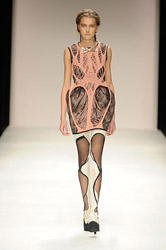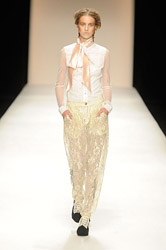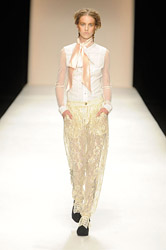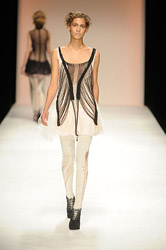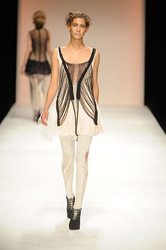 As for the clothes, the best thing had to be the leggings. I want the leggings, amazing cashmere knit leggings with sequin embellishment, so maybe not ideal for Spring/Summer but amazing for the colder days. The lace trousers shouldn't have worked but did and the Mark Fast style knits gave a contemporary edge to Bora's usually fantasy like cuts.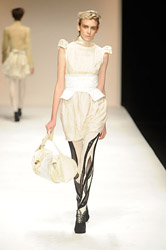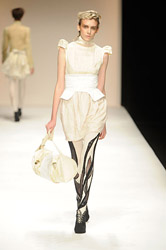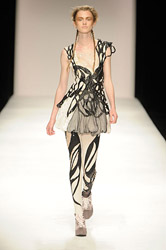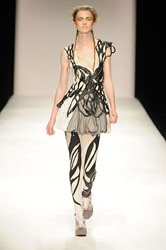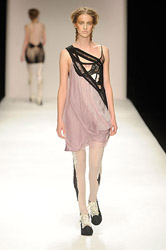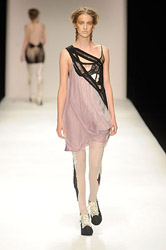 The floral prints had a Marie Antoinette feel and I thought the admiral style jackets worked well. I wasn't overly taken with the organza and felt the collection was strong enough without.
This is exciting, Bora Aksu has yet to become a household name. And I wonder if by creating these slicker silhouettes whether he is now on the path to more global recognition.