Last Updated on 20th September 2009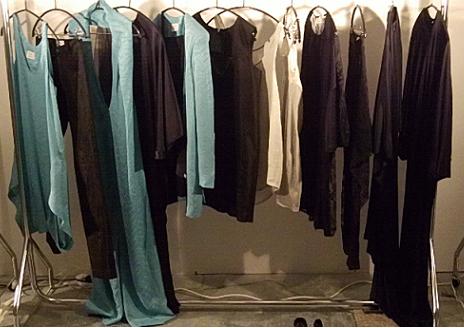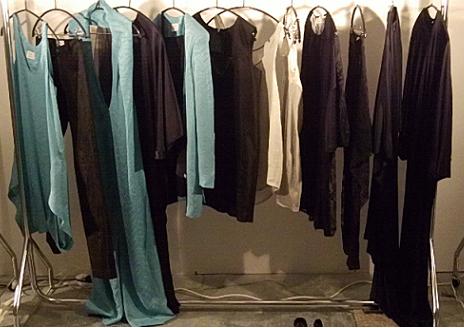 Today I fell in love all over again.
Maria Francesca Pepe's S/S 10 presentation, which began with screening of her film Bathing Beauties for the collection, couldn't have started any better. The dreamy footage showcasing her designs , modelled by Portia Freeman, among others , was completely enchanting as we watched the Bathing Beauties pose by topaz pools against the backdrop of a delicate piano.
The Italian designer's collection really is something special. Inspired by water and light and the subsequent colours, patterns and reflections that follow, Pepe has created something unique: shimmers and patterns of materials reflect the scales of sea creatures' skin, adding a real majestic quality to the modern avant garde pieces. The rails were full of direct references to sea and sand with deep turquoises, greens, golds and beiges, and the occasional blacks and greys hung alongside in direct contrast to add further dimension.
But it was the fabrics that really stole the limelight. From jackets made from textured silky jacquards, trousers made from sleek moire, dresses and bikers made from smooth leathers, and fantastic flat pointed shoes made from stretchy lame , they all shared one common factor: rich in texture, and utterly exquisite. The choice of fabrics reflect the season , Pepe's designs come from the need to feel comfortable in one's skin and to be able to feel the materials move against the body , something which is particularly apparent in the floor-length dresses and free-flowing vests.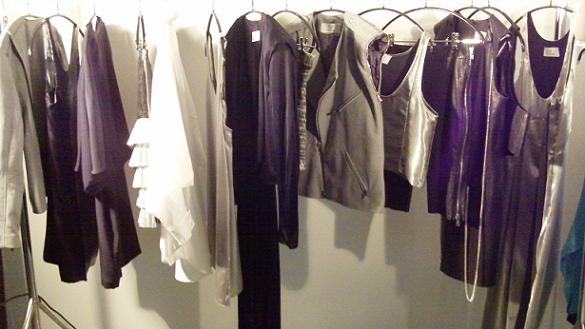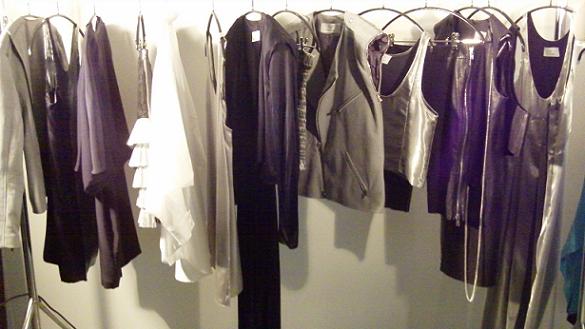 Of course we can't talk about Maria Francesca Pepe without mentioning her jewellery. Pepe's signature geometric shapes are back in bright metallics, and bold statement necklaces, chunky brass bracelets and fin-like rings are in abundance. Following her concept of the capability to evolve accessories into clothing, Pepe's designed delicate chain vests and drop-chain ties, and has also reinvented her classic tubulars with diamond-encrusted effects.
Pepe's craftsmanship really is unquestionable, her creative detail impeccable, and the collection, if you couldn't already tell, has completely won me over.