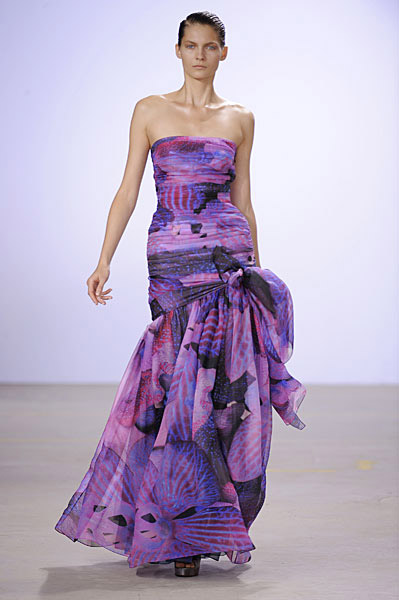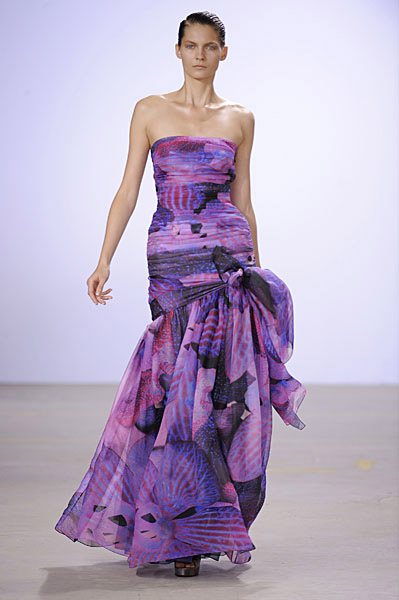 Matthew Williamson made a much anticipated return to the London catwalks. And his Spring Summer look was clean, sexy and somewhat futuristic.
Again shoulders were key and the colours were purples, hot pink, silver and flash of lime. The shoes very nearly stole the show, but then the dresses, the dresses really did do all the talking.
The embellishment was stunning, encrusted shoulders, sequin dresses and mirrored detail. The dresses with the beaded shoulders really were the stuff of dreams.
And why is Matthew Williamson such a success? For two reasons, one he taps into what women want, he seems to have a sixth sense for how we want to feel in a dress. Secondly he keeps it simple, there's no over the top layering, no ridiculous accessories or pointless extras, and his collection is relatively small yet finely tuned. Yes he knows how to create a show, and despite the boiling hot room, it was a fabulous affair.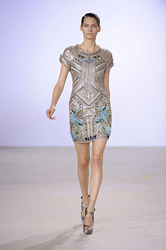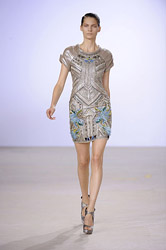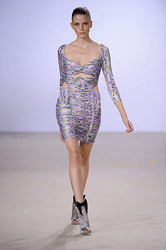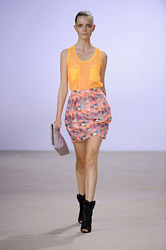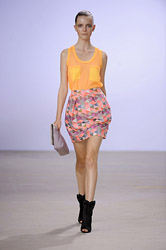 I want to pick out key pieces but then I want it all. The silk jerseys were gorgeous as were the floor length gowns. I think for me the neon yellow dress was a serious highlight as was the silver sequin dress, which photographs don't do justice.
The only thing I didn't like was the hair. The other shows have been sporting big hair, and I just think big hair feels much more on trend then slicked back. But as for the clothes, how can you fault them?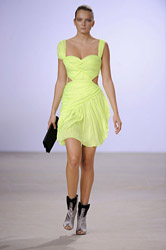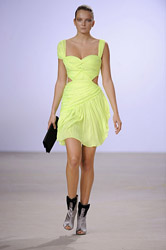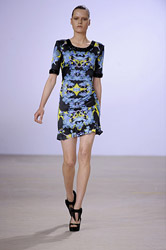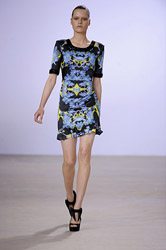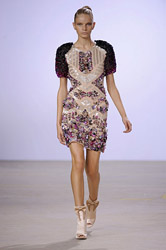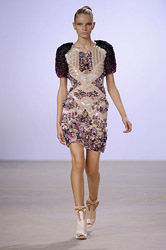 Of course Matthew Williamson is not to everyone's tastes and is a designer that splits opinion right down the middle. But there's no denying that he is a beautiful designer with much to offer the fashion world.
Will he come back next season? It seems unlikely so we'd better savour this fashion week whilst it's still here.