Last Updated on 21st September 2009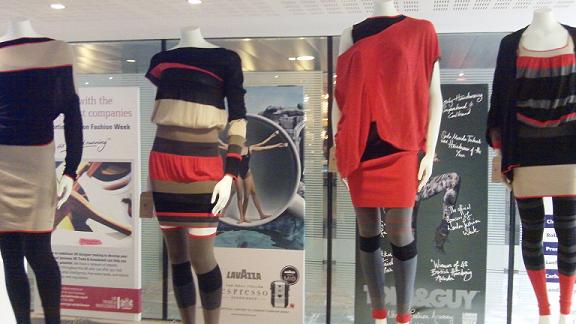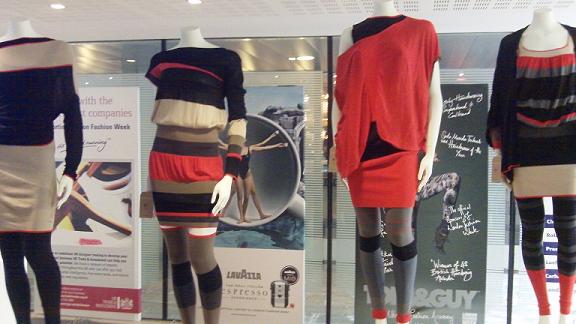 To celebrate 25 years of the British Fashion Council and London Fashion Week, high street store Warehouse presented winner of the Warehouse Design Competition Ruth Green's debut collection at 180 The Strand yesterday afternoon.
The competition, which was launched alongside the British Fashion Council in June earlier this year, saw course tutors from many of the UK's leading design courses, who are members of the British Fashion Council, submit the strongest portfolios from the graduation year.
10 finalists presented their collection to a panel of judges , including Grazia's Style Director, Paula Reed, Chair of the British Fashion Council's Development committee, Hilary Riva, and Warehouse Design Director, Lisa Byrne , for the chance to see their designs go into production and be sold in Warehouse stores across the country.
Of course, the winner was Ruth Green, and boy what a deserving winner she is. Her six-piece collection , inspired by the works of Mark Rothko and the mixed media works of Kurt Schwitters, is a vision of bold colour and layered knitted fabrics.
Collage work is an obvious influence to the young designer, who enjoys the visual aesthetic of seeing layered elastic against silks. Using different knitting techniques, Green's collection uses a simple yet striking colour palette of red, black, beige and greys in patchwork and stripes to create what will become her signature look.
Tight body-con dresses feature alongside pieces with cut-out detailing and layered tops, and Green has also designed knee-high footless socks to finish off the collection. Each piece, similar in style and design, features different versions and mixes of the same colour palette and patterns. Stand out pieces include a long-sleeved striped dress with cut-out detailing to the back, and a black and red one-sleeved dress.
The collection went on sale in Warehouse stores on Tuesday, and according to Warehouse representatives at the presentation yesterday, it's been selling very well. I can't say I'm surprised , this is such a promising first collection from 22-year-old Ruth Green, and I think we'll be seeing a lot more of her in the not-so-far future.