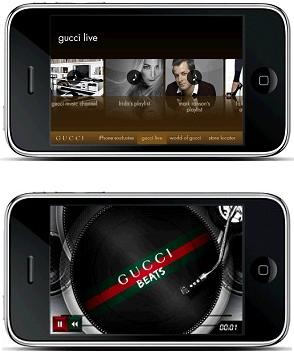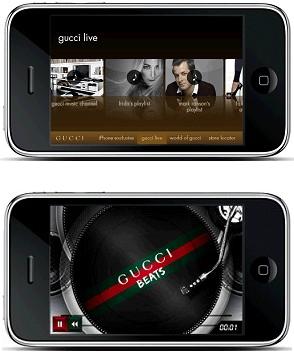 Gucci's getting so high-tech. As if their new social networking website, Eyeweb, where users can upload images and watch them appear across the new collection of sunglasses isn't enough, Gucci has now announced the launch of its ground breaking app for the iPhone and iPod touch.
Frida Giannini, Gucci's creative director, has teamed up with none other than music marvel Mark Ronson , who also created a collection of trainers for the label , to design the app, which synthesises the world of fashion, technology and music.
"Apps are the new virtual accessory, so I approached the design of Gucci's first app in the same way I do with a bag or shoe from my collections, said Frida. "I looked to provide the essence of the Gucci lifestyle experience in a way that takes full advantage of the technological capabilities of the revolutionary iPhone and iPod touch. Of course, Mark Ronson's contribution ensures that the Gucci app is truly unique.
So what can we expect from the app? Well, first of all expect to be blown away. With access to exclusive Gucci products, Frida and Mark's personal playlists, fashion shows, latest collections, news, events, and the ability to mix your own music on a virtual turntable, we don't think we'll have much time for anything else.
But just in case you think you will, there's more. You can also listen to Gucci's music channel and frantically flick through their Little Black Book, where you'll find information on the best hotels, restaurants, bars and clubs in over 20 major cities across the globe, plus Frida's personal picks.
Pretty amazing, right? And, the app's free with all iPhones and iPod touches. Just head to www.itunes.com/appstore/ to download it , we'll see you there.