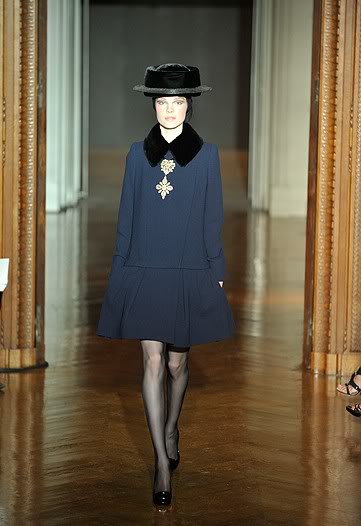 Did we dare to hope too soon? Just as we thought Lacroix had found it's knight in shining armour, it seems the luxury label's not out of the woods just yet.
The bid to rescue the falling fashion house has been put on hold as a French tribunal adjourned hearings earlier in the week on a bid by sheikh Hassan Bin Ali Al-Nuaimi because of procedural delays.
The Ajman sheikh stepped in last month to rescue the crumbling company after it went into administration, and is reportedly still the favourite to buy the brand having made an offer in excess of the £60million for the troubled house, Drapers reports.
Other contenders for the couture company are reported to be investment group Bernard Krief Consulting and Financiere Saint Germain, but the tribunal is believed to still favour the Emirati sheikh's bid because he has demonstrated a commitment to saving jobs, address the company's debt and rescue the fashion house.
The hearing will resume on 17th November , we don't think Christian Lacroix will have any nails left by then.
[Images]