Last Updated on 18th November 2016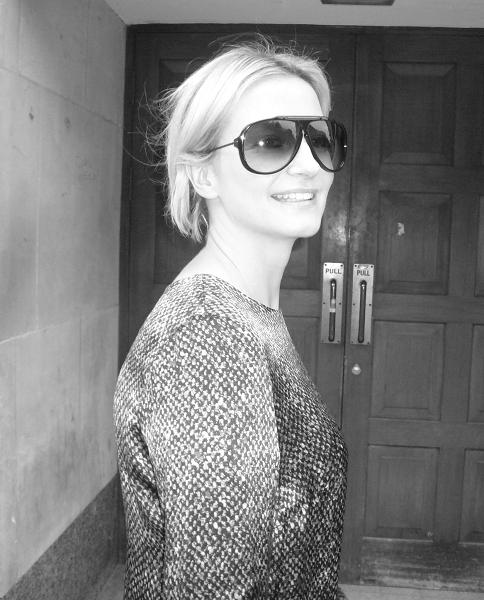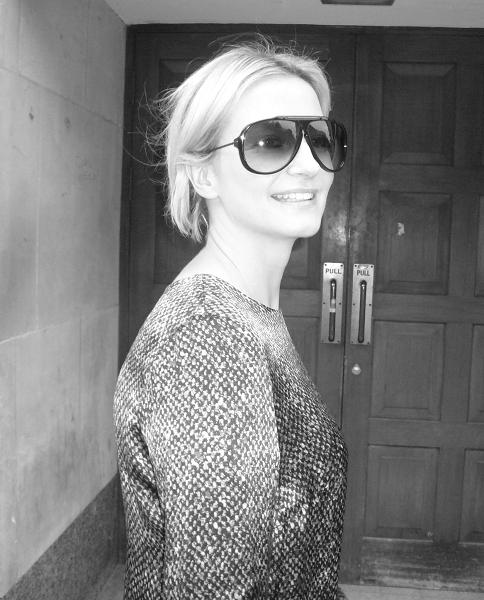 Stacey Duguid has led a life most girls would die for. After stints at Paul Smith, Giorgio Armani and Prada, Stacey was asked by Elle's editor Lorraine Candy to join her favourite magazine, and now proudly takes her place as Executive Fashion Editor at Elle. Having met , and worked with , some of the most prestigious people in fashion, she doesn't miss one trendy trick. In between jetting to and fro from fashion weeks, blogging for ASOS.com and writing her new book, Stacey found a few minutes to talk to us about her fashion life.
What made you embark on a career in fashion, and how did you get to where you are today?
I had a rather unsuccessful stint at Art school in Manchester where I was studying for a Fine Art degree, it was the early 90's and the legendary nightclub the Hacienda was in full swing and I chose clubbing over art.  I moved to London a year later not knowing a single soul.  I took a job at Harvey Nichols on the shop floor and started interning for a PR agency who handled fashion label Red Or Dead every Friday for free. It was whilst working at the PR agency I attended my first ever fashion show, I was so young but remember it like it was yesterday; the fashion fire was well and truly ignited!  I went from emptying bins and sorting out post to working on the Red or Dead account pretty quickly and was able to give up working at Harvey Nichols.  My time on the shop floor was well spent though; I met so many people who are now all in very senior fashion jobs around the globe namely Chloe, Calvin Klein and InStyle. Interestingly during this time I applied to be an intern on ELLE, sadly I couldn't afford to do the internship, which at that time was unpaid for a year. I'm happy our interns have to be paid by law; we get more diverse mix of people now, not just those who can afford to work unpaid for a year.
You've had a pretty impressive career so far , with stints at Paul Smith, Giorgio Armani, Prada, and now executive fashion editor at Elle , what has been your highlight?
I became menswear press officer at Paul Smith after two years working in a pretty unknown PR agency. In hindsight working for Sir Paul was one of the best experiences I could have had at that age. He is a legend, he's never sold out to the world of mass consumerism and his style is so consistent, I wish I had known then what I know now; I would have appreciated it more I'm sure.  Working for Mr Armani was an altogether different experience.  I remember my job interview so clearly.  I had flown out to Milan to meet him, it was a very cold January day and I was really wrapped up warm.  I was asked to wait in a small hot room in the Milan head quarters. My heart was pounding and I was clammy all over, I honestly thought I was going to faint.  The interview lasted all of five minutes; he looked me up and down and asked me about my favourite films, books and magazines.  I must have passed as I flew back to London that night as the head of press for Armani in the UK.  How he has built a global brand is so impressive, he sees every single piece of press on his collection and works on every single aspect of his business.  I only worked for Prada for a very short amount of time because Lorraine Candy the Editor of ELLE asked me to join her new team on ELLE.  Finally, I had been asked to work on the magazine I had loved for so many years.
Many young women dream to have your job , is it really as glamorous as we all think?
It's sometimes glamorous and sometimes not.  I love meeting designers, I really enjoy attending the international collections and I enjoy never knowing what each day will bring.  It's not always glamorous but it's never mundane and I always look forward to coming to work. I work with very inspiring people.
You must have worked with , and met , some fantastic people. Who has stood out for you and who surprised you the most?
I admire jewellery designer Lara Bohinc, she's a very positive person with a great work life balance.  She is a great businesswoman and designer who has carved out a strong brand identity in a relatively short time.  Samantha Cameron the creative director of Smythsons is another woman in fashion who for me stands out for her positive attitude, her warmth and the tangible passion for what she creates.  Mrs Bernstein, owner of Browns, is one of the most inspiring people working in fashion today.  Her taste is impeccable and her support for London's young designers is so important.
You write a fashion blog for ASOS.com , with the blogging community now bigger than ever, how influential do you think fashion blogs are to the online fashion industry and which ones are your favourite?
Blogs are so important now and companies that don't get with the programme need to hurry up and recognise the power of the blogger.  I was very happy to see the wonderful Garance Dore sat front row at the Dolce show in Milan recently.  I'm fascinated by teenage bloggers, it's an amazing way to get across their creativity and ideas, I only had sketch books when I was their age and no email, how strange to think how far we have come in terms of technology.  Some of the blogs I enjoy are:
Happy-Because 
Coco's Tea Party
Handpicked Media 
Liberty London Girl
Fred Butler Style
Catwalk Queen
Jacky Blue
Style Bubble
Kingdom of Style 
Show me your wardrobe 
Disney Rollergirl
Wee Birdy 
Miss Malcontent 
Have you ever made a fashion faux-pas? Denim on denim with (gasp) denim-look shoes in the 90's was probably my worst move to date…
Oh Lord I've made so many, the entirely net cat suit I used to wear clubbing in the early 90's for one!
What's exciting in fashion right now and which trends and designers are you coveting for A/W09?
I am loving the female British designer domination of Paris Fashion Week right now. Stella, Phoebe and Hannah all produced collections every woman wants to wear. In London there are also some exciting new women to watch out for – Clemency who is in her second season and also Joanna Sykes who is more established.  My trend for A/W09 is pared down dressing with key investment pieces namely a Bottega handbag, a Chloe boyfriend jacket and some Isabel Marant boots to add pizzazz!  It's the return of the woman, it's smart and there isn't a single UGG boot in sight. Oh and flats are so right again, I wear black patent brogues by Churches, thankfully my boyfriend likes them.
What's the one item every woman should have in her wardrobe?
A well-tailored jacket – I am currently coveting one from YSL – and a classic handbag; YSL, Bottega and Prada all make classic yet cool bags.  Let your shoes be the crazy statement, they are cheaper to replace next season.
Do you have any style tips and hints for us?
Never buy anything when there is a full moon.  I have learnt the hard way.  Never have a hair cut during the full moon either come to think of it.
What does the future hold for you? More fashion roles, world domination..?
I'm writing the book of my column Mademoiselle, Confessions of an ELLE girl, the column that features on the back page of British ELLE.  My agent is hoping for a next year release.  I'm praying for a quiet moment to write, at least my job is a constant source of inspiration for the column and the book.  Now please excuse me, I've got several hundred thousand words to write. Gulp.