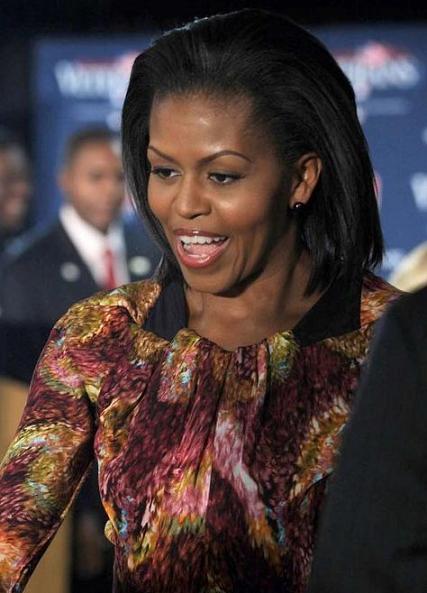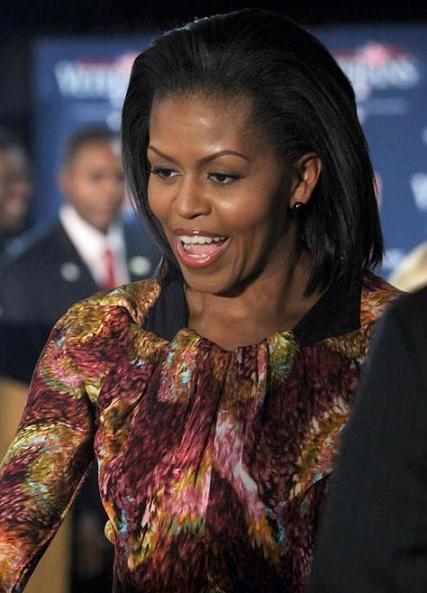 We've always got our eye on what Michelle Obama's wearing, and she hasn't disappointed us with this one.
Visiting the Veteteran's Administration Medical Center in New York, Michelle was spotted in none other than up and coming London based designer Peter Pilotto.
Wearing his Tiger red tie top from the A/W09 collection, Ms. Obama's certainly stamping her fashion credentials all over the shop (as if we didn't know she had any already). Earlier in the year she was praised by the CFDA for her "meteoric rise as a fashion icon.
Peter Pilotto, who is known for his avant-garde womenswear with elegant draping, wrapping and vibrant prints, is a great choice for the First Lady , sleek, stylish and fashion forward without being try-hard.
We think she looks great, as always. We wonder what Peter Pilotto makes of all this, it's a pretty big step up for the relatively new designer , and now Michelle Obama's been spotted in his designs, we predict he'll have a bit of a following…