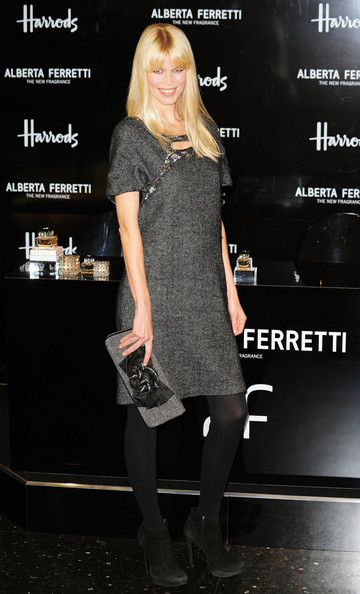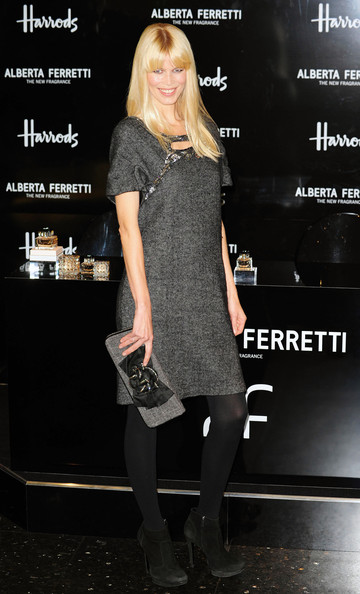 Forget feuds, there's a blossoming friendship in fashion: Claudia Schiffer has confessed she's a massive fan of Alberta Ferretti, and is happy to be on call for the designer whenever she's needed.
Claudia, the face of Ferretti's first fragrance, revealed her fondness of the fashion designer at the scent's launch at Harrods last week. "Basically I'm here whenever she needs me, she said, although we're guessing that's any occasion other than the catwalk, given the German model's announcement that she was stepping down from the runway recently.
Alberta Ferretti, meanwhile, seems to share the supermodel's enthusiasm for their friendship. "I think that there are a lot of common interests and that we'll be able to work on lots of projects together, she told Vogue UK.
"Claudia is a modern icon , a vibrant, elegant, complete woman. She represents everything I wanted to communicate: a sensual, feminine woman of today.
So we're guessing this pretty much confirms further collaborations between the pair? Watch this space…