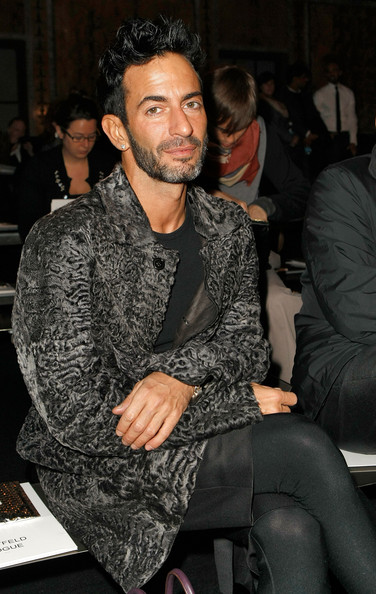 So when we revealed a while ago that Marc Jacobs would be designing a luxury travel trunk for his dog as part of Louis Vuitton's designer charity auction, there were a few things we wanted to know: why? Why? And why? Luckily for us, that question's been answered.
"The kennel was a bit of a joke really, said the American designer. "Antoine Arnault [director of LVMH] came to me with the idea of designing something that could be auctioned off for charity and this is all I could think of. Damien Hirst has done an armoire, Annie Leibovitz designed a camera case, and I have my kennel. I have to say in terms of workmanship, the kennel was quite a challenge.
We're not normally fans of dolly dog fashion, but we have to say, this is a fantastic little box he's created.
You'd probably think designing something so flamboyant during this current climate could be a tad risky, but it's a not problem for Vuitton , Mark recently spoke about Louis Vuitton's success despite the economic downfall, and added in his interview with the timesonline, "in terms of what's selling at Louis Vuitton, the recession hasn't changed anything.
Lucky for some. Marc Jacobs' luxury pooch luggage , along with creations from other designers , will be auctioned on 17th November at Sotheby's, celebrating 150 years of the Red Cross.