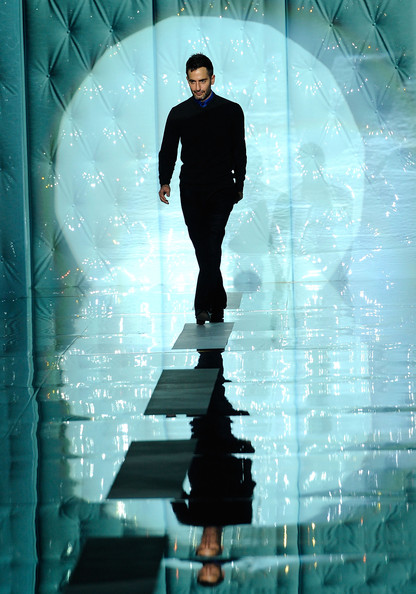 Although rumours about Riccardo Tisci's imminent placing at Dior are still raging on the internet this morning – despite the official 'no comment' from LVMH – there's one designer whose already taken himself out of the running for the coveted creative director spot.
Louis Vuitton creative director Marc Jacobs told the International Herald Tribune that he wasn't even an option for the French fashion house whilst backstage after his show in Paris yesterday.
"No! I haven't been asked," said Jacobs, reports Vogue UK.
So we reiterate this – until it's officially confirmed (which, for legal reasons, can't happen until Galliano's officially fired from Dior), no one is any the wiser to the designer's replacement.