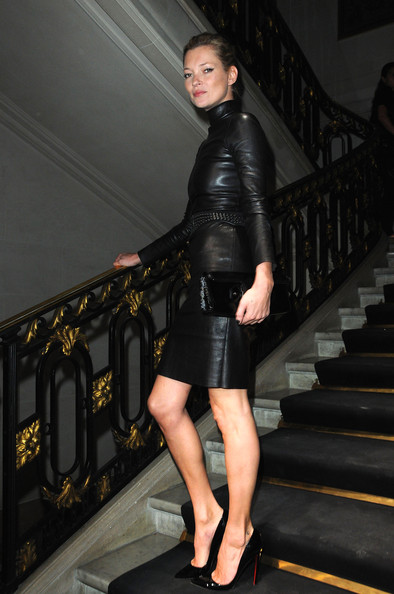 She's one of the most prolific supermodels and has a successful line at Topshop, is the face of Rimmel London and boasts several scents with a new one just released , but Kate Moss wants to bring her business brains to the creative table, too.
"I want to know what goes on behind the scenes, as well, and how to be successful at that part of the industry, said Kate, whose latest Christmas collection for Topshop left us feeling fruitfully festive.
With two decades of modelling under her belt and being face of Rimmel London, the British beauty knows a thing or two about makeup. "I've been modelling for 20 years. Somebody can do my makeup; I don't even have to look in a mirror to know what it looks like because I just know what it feels like on my face, said Kate, who may look into creating special colour cosmetics collections for Rimmel, WWD report.
And while she's fronted numerous high-profile campaigns ranging from Yves Saint Laurent to Agent Provocateur, she's proving to be just as comfortable behind the scenes of her fashion empire as she is in front of the camera.
"It's fun for me, she said. "I still model, and I enjoy doing that, as well. Working on the creative process is really interesting for me because I do know what I like, so it's fun for me to realize that it becomes part of you. It's not just putting your name on something; it's about being very involved in it.
Meanwhile, Kate's latest fragrance, Vintage, which launched in Europe earlier this month, could perhaps be her biggest scent success according to Stephen Mormoris of Coty Beauty , part of Coty Inc. which holds Moss' fragrance license.
Good on her, we say.