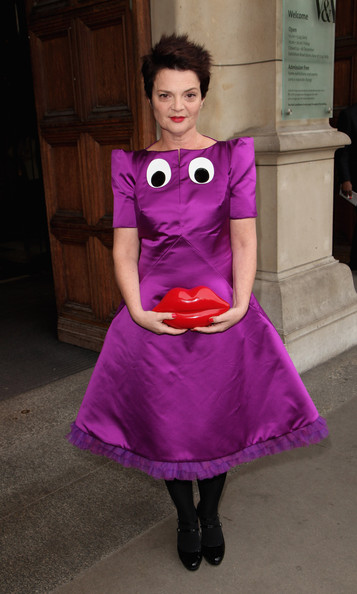 British designers are urging emerging design talents to try different approaches and take new routes into the industry by bringing new concepts to the table.
Big-name British designers including Betty Jackson and Lulu Guinness spoke at the Drapers WGSN Fashion Summit on Tuesday, saying young designers need to make the most of high street collaborations and extending products.
"It's important to do other things, like licensing deals and collaborations , look at Matthew Williamson and H&M, for example, said designer Anne Tyrrell. "This doesn't damage the brand, it gives them the financing to grow their business.
Betty Jackson, who has her own high street range with department store Debenhams, said the designer/high street collaboration is a clear route to follow. "Creativity is the key, otherwise nothing else happens, so it's something to be celebrated here in the UK. But these days, you're expected to be all things to all men , you also have to sell it, to be a PR, to do a spreadsheet, she said.
And the recession is no reason to hold back either, according to Lulu Guinness. "Buyers are looking for the next big thing. We need new ideas. Yes, designers need staying power; you have to be open to change. With our colleges, design students have never had it so good.
Well there you have it, fashion advice from some of the greats.