Last Updated on 25th November 2009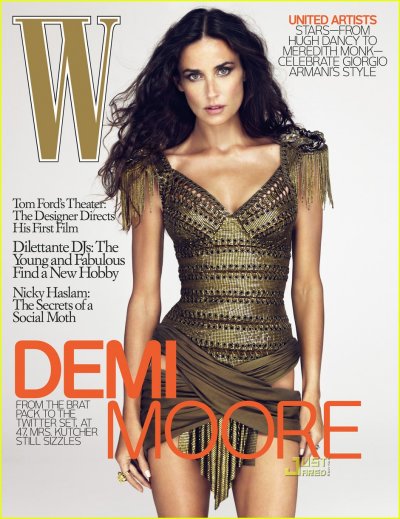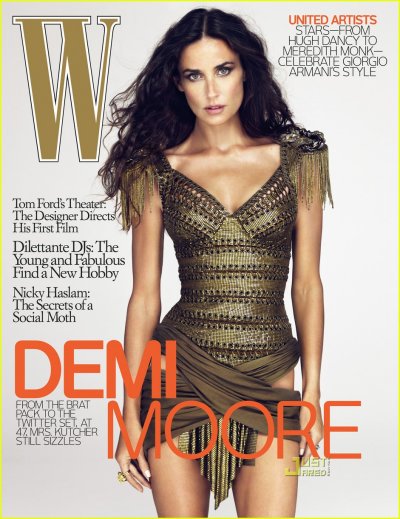 We knew when Ralph Lauren hit headlines over its photoshop controversy with model Filippa Hamilton, we wouldn't see the end of such a saga, and here's the proof: W magazine's latest cover star Demi Moore appears to have had more than a little retouching.
According to reports, not only has the 47-year-old had more than her fair share of airbrushing for the cover as she poses in a Balmain SS10 dress, but her body has been replaced with someone else's , 26-year-old Polish model Anja Rubik's, to be precise.
Representatives from W magazine told Jezebel they "did not do anything unusual or out of the ordinary on Demi Moore for the photo on the cover of W. Demi is an extraordinary beautiful woman and we feel our cover reflects that.
Call us old fashioned, but we'd probably count one person's head on another's body as unusual and out of the ordinary.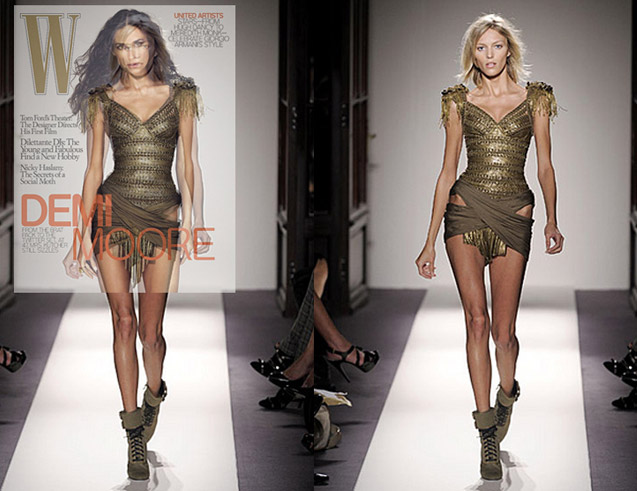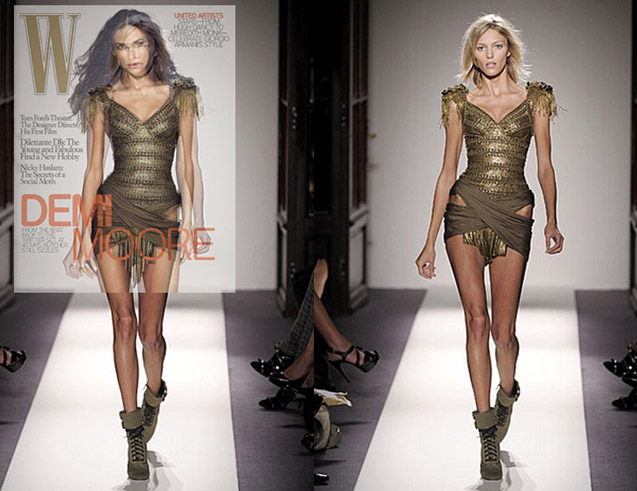 Suspicion aroused when Demi's left hip appeared mysteriously narrower than her left thigh , a case of clever lighting, miracle-magic or some serious retouching? It's the latter, apparently, according to the magazine's representative who said retouching was done in-house by Alas and Piggot's , the photographer's , staff.
What a bizarre case of photoshop craziness.
[Images]