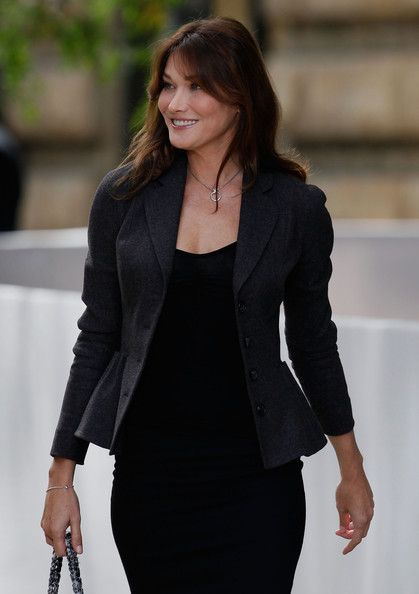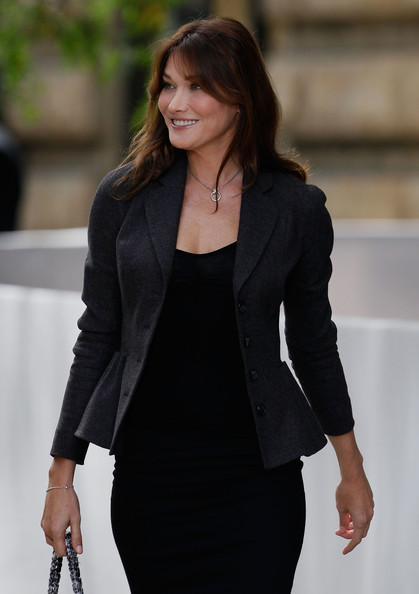 When we saw Stella McCartney's debut collection for GapKids, the first thing we wondered is whether we'd be able to squeeze our trendy torsos into her tiny designs. Well, it appears we weren't the only ones to have this thought , Carla Bruni-Sarkosi has been spotted in the designer kids' collection.
Performing a duet with Harry Connick Jr. on France's Canal Plus channel on Monday night, the fashionable French singer – who made the Vanity Fair 2009 best dressed list – wore the miller marching jacket from the British designer's A/W09 collection for GapKids.
We imagined ourselves , and perhaps a few other grown women , fighting to fit into the miniature designs, but never did we imagine France's First Lady joining in (though, in fairness, it probably wasn't much of a struggle for the slim style icon to squeeze into the pieces). Top points to her.
Meanwhile, WWD report Carla has just agreed to star in Woody Allen's next film, and although she doesn't know what role she will play, she didn't hesitate to say yes. "When I'm a grandmother, I'd like to be able to say I've made a film with Woody Allen, she explained, adding that Woody asked her not to appear in anyone else's film before his own.
If you want us, we'll be in GapKids…