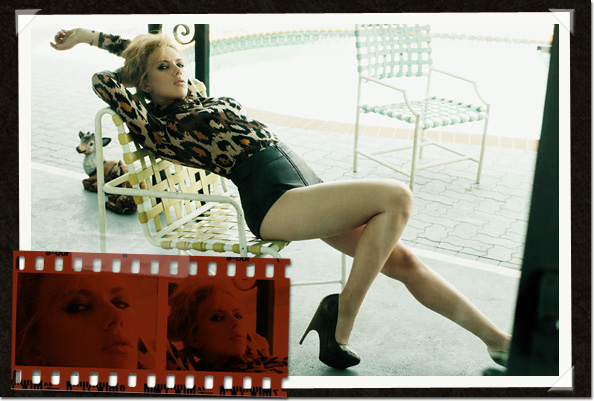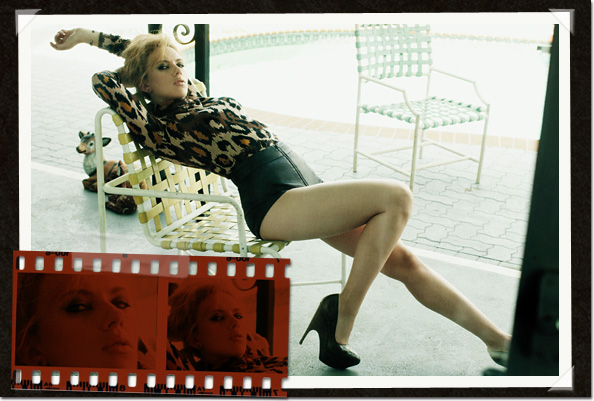 In the latest issue of Harper's Bazaar UK, screen siren Scarlett Johansson talks about her off-duty work in Africa (with U2's Bono), and her passion to change others' lives for the better. Oh, and of course, she looks gut-wrenchingly gorgeous.
"You do gain a certain perspective when you see how people get by with so little and how they're just happy to have simple things like a well with clean water nearby, said Scarlett, who's the latest face of Mango. "I felt lucky just to live somewhere that has running water. Suddenly a toilet seems such a luxury. It's miraculous! You really are thankful for the small things.
If a toilet seems luxury, Scarlett must have had a field day at the fashion shoot. Photographed by Alexi Lubomirski, the January issue of Harper's Bazaar UK sees Scarlett dressed up in (Product) RED clothes and accessories , including special edition jewellery by Solange Azagury Partridge , Dolce and Gabbana, Yves Saint Laurent and Oscar de la Renta, and dressed down in T-shirts by Gap and Converse trainers.
Please tell us someone else sees the irony behind this, it's enough to put a little smirk on our faces this morning, anyway.
But credit to the actress and all-round gorgeous girl; when she's not clad in designer gear that costs more than our lives are worth, Scarlett has been visiting Africa with U2 frontman Bono to help raise awareness of the less-advantaged.
Read all about her adventures and quest to change peoples' lives in the January issue of Harper's Bazaar UK, which hits news stands on December 7th. Until then, take a peek at the pictures of Scarlett here.