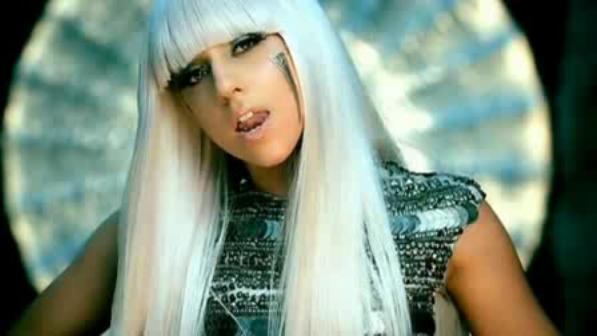 When we reported the other day that Antonio Berardi wasn't a fan of Lady Gaga, we thought we may have just found one of the few who aren't gaga over the girl. Well, not quite: he now claims he was "seriously misquoted.
Berardi was reported to have said that he finds Gaga's music "meaningless and turned down working on a clothing line with the self-styled singer, but according to the designer, that's not what he said.
"Press coverage has appeared recently about comments I supposedly made about Lady Gaga. I have been seriously misquoted in these comments, Berardi told Grazia yesterday.
Things started to seem supspect when a few eagle-eyed fashion fans pointed out that Lady Gaga, in fact, wears a Berardi dress in her video for Pokerface.
"I am always thrilled when anyone chooses to wear my clothes and I thought that Lady Gaga looked amazing in her video wearing my parachute dress, said Antonio, confessing "whilst musically I am more of a Black Angels man, I have a huge amount of respect for Lady Gaga and everything she has achieved.
And speaking of the rumoured collaboration, his reason to refuse was nothing more than conflicting work schedules between the pair. "Creating a fashion collection is a lot of work and I was unable to collaborate with Lady Gaga on a collection because of commitments to my own label and for no other reason. It amazes me that a mistaken quote can travel so quickly online, cause so much damage and be so utterly wrong.
That's that, then. Guess we won't be getting the response from Gaga we were waiting for.
[Images]