Last Updated on 8th January 2010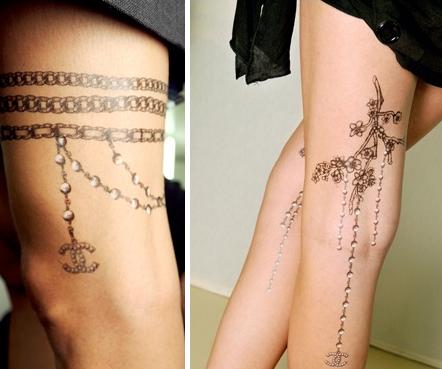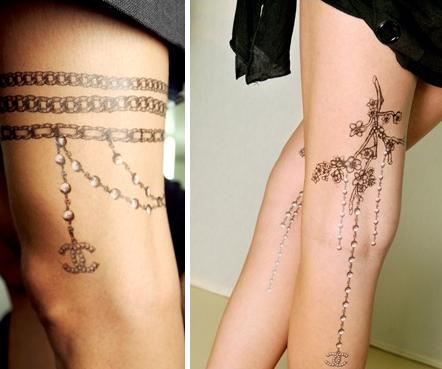 Transfer tattoos; Chanel chic , the two would seem worlds away. Until now. It seems temporary inks are set to be big news next season, and starting fashion's ball rolling is the aforementioned French fashion house.
We saw them at Rodarte, we saw them at Jean Paul Gaultier, we saw them at Chanel , but never did we think we'd see the transfer tattoos from the SS10 catwalks for sale.
Not that we're complaining; Chanel's bead, bangle, chain and floral designs from the SS10 show are whimsical, chic and , dare we say it , pretty damn cool, and we're rather excited that as of March 1st, we can pretend we're, like, oh so edgy and mysterious with our designer tattoos (until we get home and spend our evening scrubbing in the sink).
The transfers will launch in Chanel boutiques, concessions and Selfridges stores from March 1st, and prices for a set of 55 individual tattoos , Les Trompe L'Å"il de Chanel , fall around the £49 mark, Elle UK reveal.
Forget statement jewellery, we're predicting big things for these trendy tats. Chanel gang at the ready, we'll see you in the queue.
[Images]