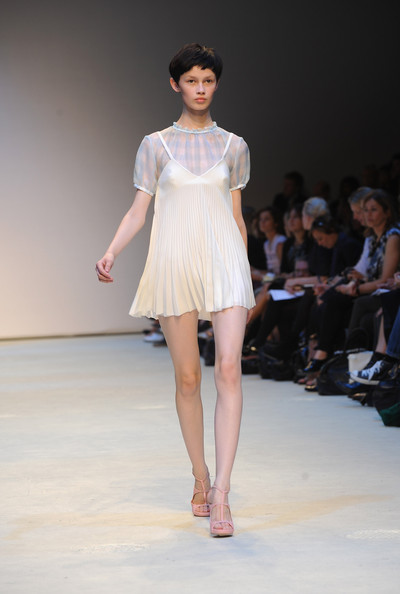 Which lucky young designer-du-jour will receive £200,000 from this year's BFC/Vogue Designer Fashion Fund? The shortlist of finalists is in.
The project, which not only helps Britain's young design talent financially with a tasty treat of £200,000 but also with expert business advice from the
British Fashion Council and Vogue, attempts to take talented designers' businesses to the next level, transforming contemporary creatives into household names.
This year, London Fashion Week favourites Christopher Kane, Erdem, Marios Schwab, Richard Nicoll and Clements Ribeiro have all made the shortlist, alongside bespoke tailor E.Tautz, shoe designer Nicholas Kirkwood and accessories brand Angel Jackson.
"There is no small money available for design talent," BFC chairman, Harold Tillman, told Vogue UK of the fund. "Banks don't consider it an option – they don't want to waste their time on small amounts, so it has to come from the private sector. We are the private sector. This fund is a cause – as well as providing money, it is a cause to encourage people to help and advise and mentor and nurture and drive new design talent."
But with such fierce competition, how is the winner whittled down?
"I think we'll all come with our own criteria of what we think is important for success, said Vogue editor Alexandra Shulman. "It's a design talent married with an ability to grow a business and to be able to take part in the international industry as opposed to being on the fringe of it."
The finalists will be announced in April , good luck, guys.