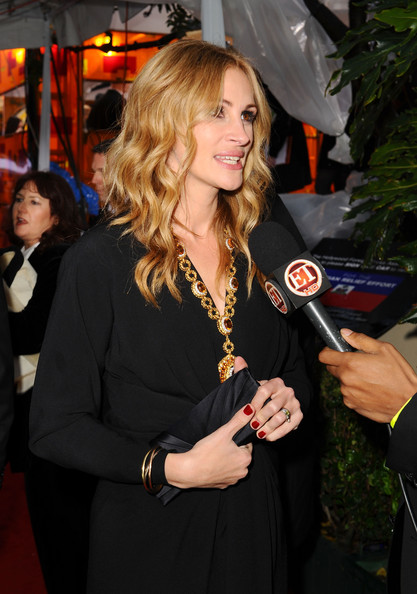 As she gears up to make her first beauty foray for French cosmetics giant Lancome, Julia Roberts is getting to grips with her new role as global ambassadress for the luxury L'Oreal-owned label.
She may have been the star of Pretty Woman, but the 42-year-old is about to star in her first beauty campaign, and it seems timing is of the essence.
"It's kind of like every girl's dream, really, said the actress. "To be 42 and have three kids and be a working mom, it's a great moment to be asked to do this and to be able to do it. I think it says a lot about Lancôme and what they stand for.
And it's a whole lot more than just being the face of something. "[Youcef Nabi, Lancome International's president] and I had such an immediate rapport the first time we met, said Julia, who was attracted to the brand because of a certain French je ne sais quoi. "You really want to have a relationship where you don't just want to be the face of something. You want to participate in it, and you want to have a voice in it. I still have to be myself.
The first ad she features in, shot by Mario Testino in a private apartment in Manhattan, is for Lancôme's Hypnose Precious Cells mascara and will be broadcast around Europe in March, according to WWD.
The words 'match-made' and 'heaven' spring to mind; we can't wait for the grand unveiling.