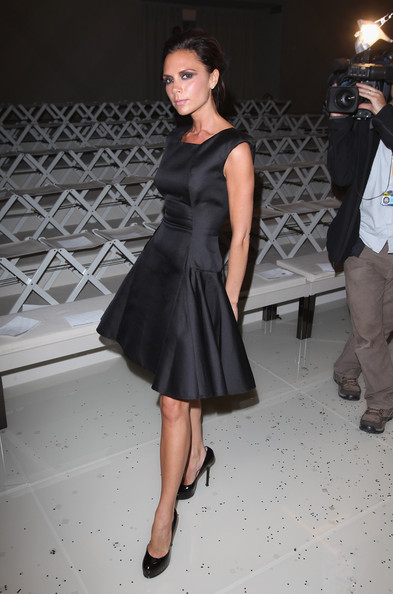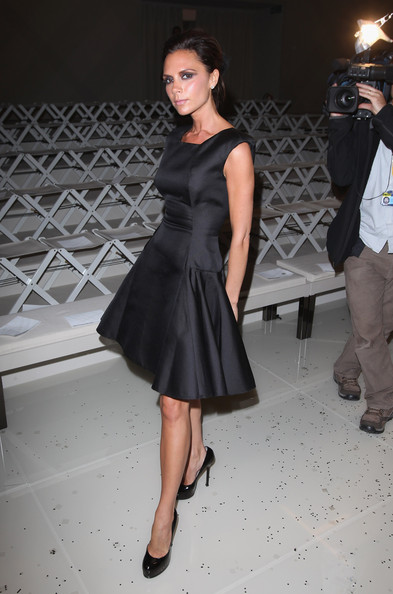 It'll take more than some fame/fashion hungry thieves stealing her dresses to stop Victoria Beckham, because, in case you hadn't noticed, she's actually unstoppable.
She's had her fair share of ups and downs, but as she approaches her fourth season as a dress designer, the 35-year-old seems stronger than ever as she confirms she's not hanging up her creative cap any time soon.
 "I plan on still being here in 25 to 30 years' time, Victoria, who's gearing up to become a judge on reality TV talent show American Idol next month, said of her London-based label. Speaking of which, she's taken her denim and sunglasses range (usually under the DVb line) in-house, renaming both. "Everything is now under Victoria Beckham. DVb is no more. Everything is different, she told WWD, adding the silhouettes, denim and factories have changed.
"It's about doing things gradually and building the brand in a strategic way. It's about finding the right time, the right team. With everything that I do, I will only do it after I've done all my homework. I really am a perfectionist, and I don't want to rush anything. It's not just about putting my name on a product and getting it out there. That's not what is important to me.
We have to give her credit: she admits it was tough to begin with because "people had preconceptions (we were among those concerned), but Victoria's actually produced three successful collections (albeit under the watchful eye, no doubt, of her good friends Katie Grand, Roland Mouret and Marc Jacobs).
And it's quite refreshing, really, that unlike most celebrity designers who fly in and out again just as quickly, Victoria Beckham is actually putting a huge heap of that ever-elegant effort into her work as a designer.
The new styles debut today in a sample of select stores and on Net-a-Porter.com, as will the two short fashion-films she's cooked up. No rest for the wicked, eh?