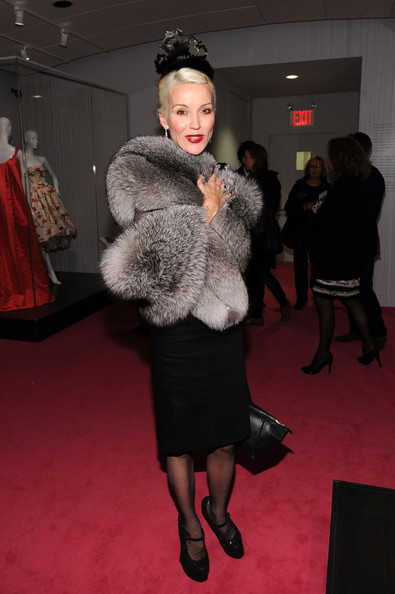 Daphne Guinness has strongly denied claims that she reportedly called Victoria Beckham an "ugly pig", as published in a recent interview with the Sunday Times over the weekend.
The interview was carried out by long term friend Camilla Long, but Daphne has fired back over some of the content that Camilla published – branding them utterly untrue.
"I would never make a comment like that about my worst enemy, let alone someone I like," says Daphne. "I think Victoria is brave and fantastic for building up her business like she has. I did not make those comments. They were bitchy and horrible and just not me."
Daphne was also quoted by Camilla as describing Victoria "downbeat, miserable and awful," but finds the whole situation a very upsetting one.
"I feel absolutely miserable about it all," said the heiress to Vogue UK. "I would never call anyone a name, and definitely not her. You wouldn't believe how nice she is in reality. She's a great mum too – you can see from the photos how much those boys love her."
And in true celeb style, Guinness headed to her Twitter page to put an end to the misunderstanding once and for all, reports Fashionista.
"I feel like killing myself, I have been stabbed in the back by that journalist…I am so sad stitched up by the sunday times. I thought c. long was a friend. I would never call anyone an ugly cow, not my words," she tweeted. "And for the record I not only admire Victoria Beckham but know her and like her. My point was that I do most things alone without a backer." [@TheRealDaphne]
Whether there's truth in these allegations – or whether Guinness was misquoted – remains a mystery, but we've always seen Daphne as a voice of reason.