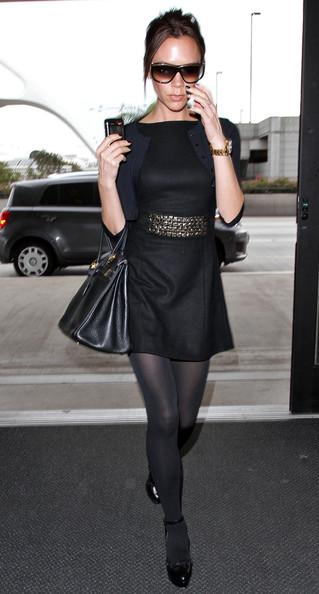 She's not showing any signs of slowing, is she? You'd think that, what with rebranding her denim and eyewear lines and hoisting her husband into the design helm for her rumoured menswear line, Victoria Beckham would have enough on her plate (metaphorically, of course). But apparently there's always room to ponder another project.
Her latest offer comes from Simon Fuller who, not content with her role as guest judge on American Idol, wants to see her styling skills. Apparently the music mogul has asked the singer-turned-designer to dress the contestants on four episodes of the American TV programme.
And he'd be right to take advantage of her design talents , Victoria's line of dresses is a firm favourite among the fashion elite, counting Heidi Klum and Blake Lively as fans.
If rumours are to be believed, however, her proposed position as stylist isn't as straight forward as it seems: according to Elle UK, Fuller is eager to stop the star joining Simon Cowell when he takes X Factor overseas.
There's no news yet as to whether Victoria will be accepting her new job, but a source said, "this is a fantastic opportunity to showcase Victoria's spectacular eye for fashion. She's giving the offer serious thought.
Designing may be one thing, but styling brings a whole new set of tasks to the table; guess we'll have to sit tight on this one.