Last Updated on 24th March 2010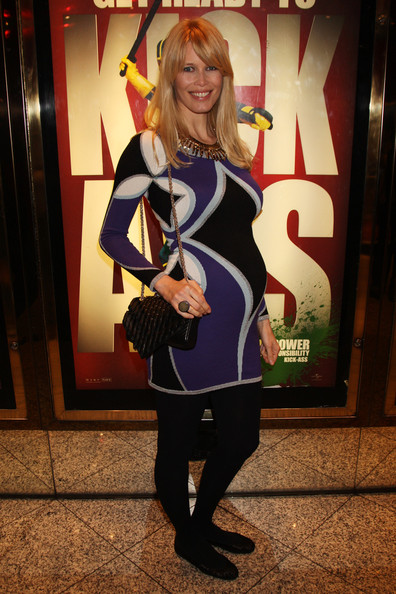 With baby number three on the way with husband Matthew Vaughn, Claudia Schiffer has revealed this week that she'll be giving birth to a (down right beautiful) baby girl this summer – and another successor to the supermodel throne, perhaps?
As well as this splendid news, Claudia also shared a few words about the impact motherhood's had on her life – and let us warn you, if you weren't jealous of this super before, you'll be green with envy after hearing about her increased metabolism.
"Before my pregnancies, I was someone who had to watch their weight," she told Vogue UK this morning. "I had a personal trainer, I was working out, I would never eat anything sweet. Anyway, I got pregnant and when I was breastfeeding it just came off. I can eat whatever I want. If I don't eat enough, I will lose weight."
Congratulations, Claudia – on the announcement of your baby girl and of your incredible it's-so-easy-to-stay-slim body. Ahem. Now excuse us, we're off to make* a baby.
*Note to silly impressionable people: we're not really.