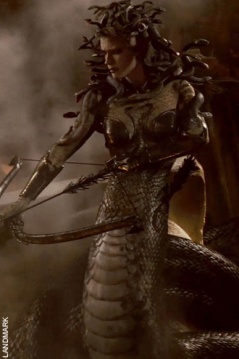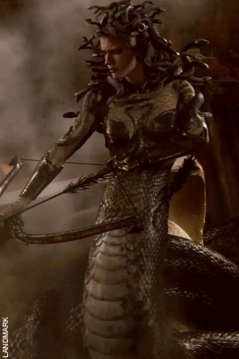 Many a supermodel have tried their talents at acting, but not many have had the full CGI treatment. Make room then, if you will, for Natalia Vodianova, as she steps up to take her role in the soon-to-be-released adventure film Clash of the Titans.
We're sure she's had to endure some challenging characters in her time for fashion, but for her first – and frankly quite surprising – foray into film, we think this is probably the most demanding disguise to date.
Natalia, you see, is no pretty love interest nor some squealing sidekick – she'll be on our screens playing Medusa, the seductive snake-headed temptress who, with just one look, can turn man to stone.
See her evil efforts when Clash of the Titans bows next month – from what we've seen in clips so far, there's lots of roaring and other monster-like growls.
[Images]