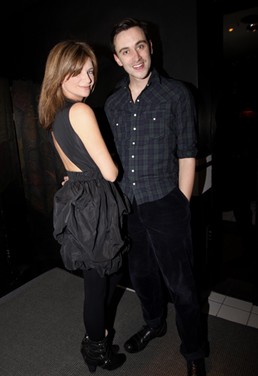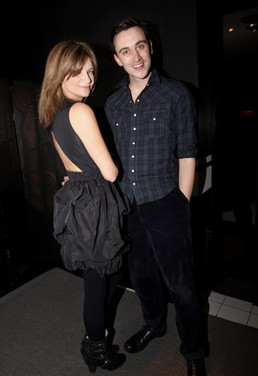 Not many designers would mind being dobbed a "young Yves Saint Laurent", especially when such a lauding comes from Natalie Massenet, but for emerging talent Guillaume Henry, that's a nom de guerre he'll have to get used to.
Net-a-Porter founder Natalie stumbled across the young designer – who holds the helm at newly-relaunched French label Carven – in Paris after getting a tip-off from a friend.
"We were running around the showroom saying, 'What about this? And this?'" she said of Henry's affordable Parisian street line which, according to the designer, is all about "dresses, dresses, dresses".
And so, under her stylish wing, Ms. Massnet whisked Henry off to London where, this week, he was introduced to a cluster of fashion editors, private clients and bloggers for dinner, WWD reveal.
The beginning of many such meetings, so we hear; let's just say she's got big plans for the Givenchy and Paule Ka alum.
"These clothes are going to change your life. I'm really looking forward to watching this man blossom and to seeing what he becomes in 20 years time," Massenet told Vogue UK. "London, meet Guillaume."
Something tells us we'll be seeing a lot of him.
[Images]