Last Updated on 4th May 2010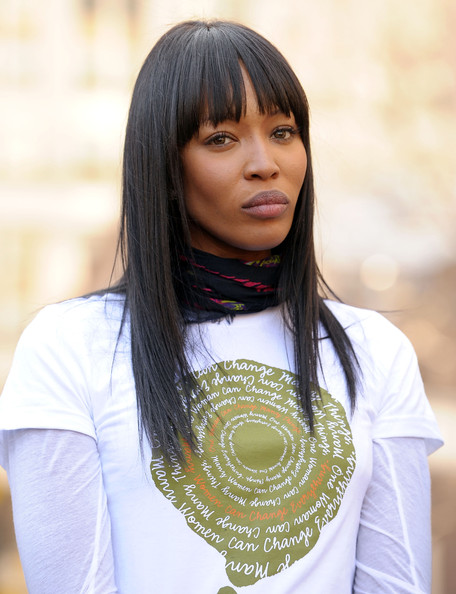 She's as famous for her fiery outbursts as she is for being a top model, but there's more to Naomi Campbell's temper than most people realise. Today, however, fashion fans may just see the softer side of the supermodel as – in tears – she explains her anger to Oprah Winfrey.
When Naomi appeared on the show, which airs today, she faced tough quizzing on her violent past from the Chat Show Queen: "are you just a petulant diva?" asked Oprah, to which a tearful Ms. Campbell replied she just "sees red".
"Then I don't see… I act out," she continues, adding she regrets her actions afterwards. "I feel remorseful. I feel ashamed. I feel for them. [I think,] 'What have I done to them?' If I've hurt them."
But according to the supermodel, all this goes beyond anger management – for her, it stems from somewhere further down.
"I think it comes from a deeper place than that with me. It comes from another type of emotional disorder, because it's not just, 'I don't get what I want. I throw'," she explains. "It comes from, I think, an abandonment issue, and it comes from also just trying to build up a family around me that's not my immediate family. And if I feel a mistrust, then I really just… all my cards go down."
And while other supers may be focusing on how to keep hold of their looks, Fashionologie reports that Naomi's got more important things on her mind – not least organising her NEON charity.
"The aging process to me, I don't care about the skin, what it looks like. For me, now, what's important is the inside. And to come to that peace where it's okay, I may look good. But I need to look the same way on the inside. That's what I'm trying to achieve."
Catch Naomi Campbell on Oprah when the show airs today in the US.