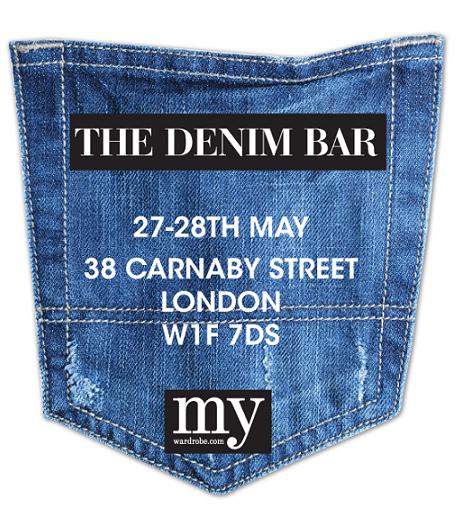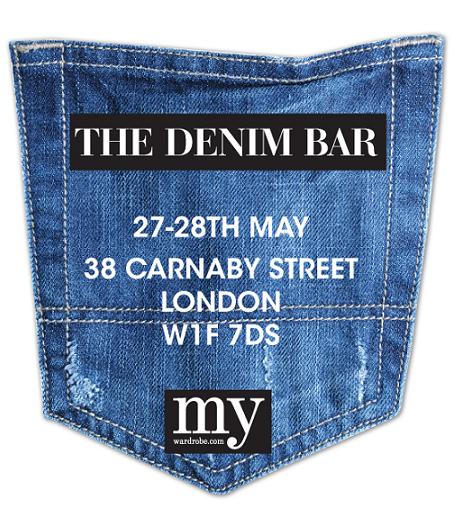 If you're up to speed this morning, you'll already know about my-wardrobe.com's Denim Bar, but what we failed to mention is that they'll be hosting a suitably stylish launch party to kick the whole thing off this Wednesday – and that's because we've got some good news…
You see at this week's launch, you'll find yours truly supping my-martini cocktails among the rest of fashion's elite kitted out in their best denim drabs, all sampling this season's offerings and getting a sneak preview of the Denim Bar – but you may also find yourself partying away, if you're quick enough.
Tomorrow (that's Tuesday), the team at my-wardrobe are offering you London-based guys the chance to join the party by kicking off their Urban Denim Dash – a stylish hide and seek, if you will. They'll be revealing clues about five secret locations dotted around London where five pairs of Nudie jeans will be lurking – and the five eagle-eyed winners will win a pair of tickets to the Denim Bar launch party this Wednesday (as well as the Nudie jeans, quids in).
All you need to do is keep up to speed – quite literally – with the my-wardrobe team via their Facebook and Twitter pages; that's where they'll be giving you the clues. And for those of you who like to be prepared, they'll be dishing out handy hints towards the secret locations today to give you some thinking time ahead of tomorrow's Denim Dash, which starts at 12 noon.
Good luck on your hunt and get planning your best denim – we'll see the lucky five tomorrow.
Visit my-wardrobe's Facebook page for more information.