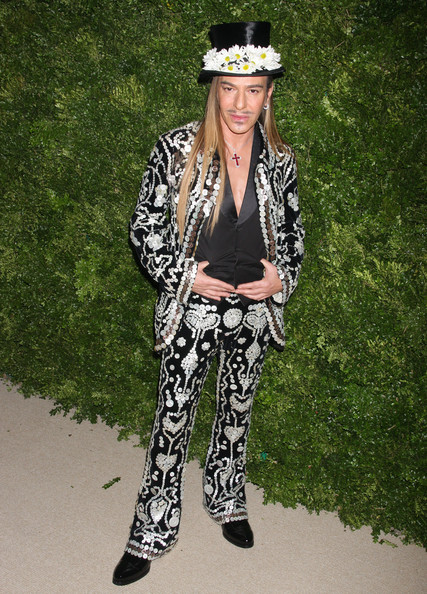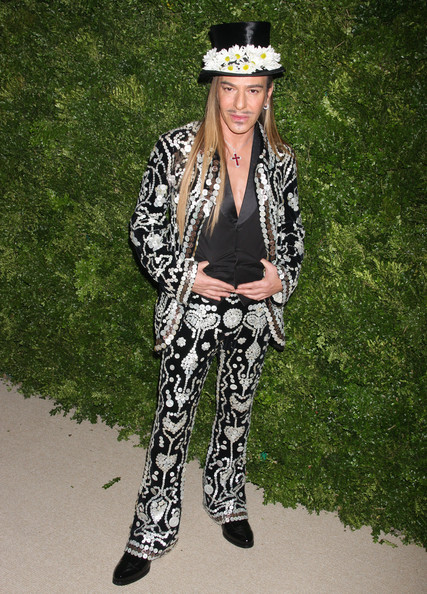 Remember us telling you John Galliano was set to receive the French Legion of Honour? Well, with Paris Men's Fashion Week in full swing, Nicolas Sarkozy welcomed the British 'fashion revolutionary' into the Elysee Palace on Wednesday night to decorate him with that very prestigious award.
"I am honoured and humbled to receive this award that I share with you all," said Galliano, who bought quite the fashionable entourage with him to the ceremony. Manolo Blahnik, Stephen Jones and Kate Moss, wearing a Dior dress, all came to watch their friend's honouring.
"He taught me how to walk when I was 14," Kate told WWD, remembering how the designer helped her at the beginning of her career, before Manolo Blahnik chipped in with praise of his own. "I've always admired what he's done, and yet I feel like he's just getting started."
We have a feeling Galliano will be wearing his medal with pride when he takes his bow at his menswear show tomorrow. A new favourite accessory, perhaps?