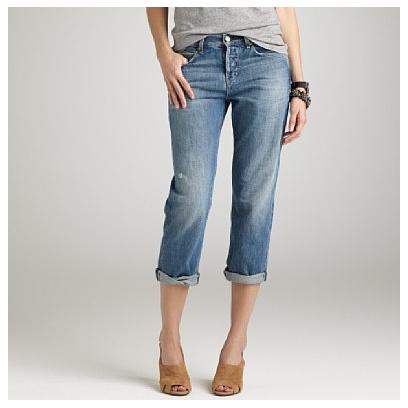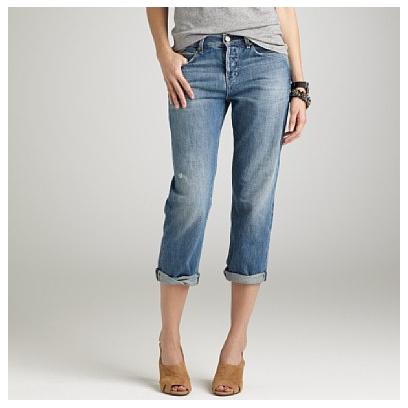 Fashion fans are already smitten with the American label's laid-back style staples, but come September there'll be another reason to covet J.Crew – it's teaming up with cult London denim label MiH Jeans.
Which is good news if you're already a fan of MiH's London Boy cropped jeans – the ones that have been so successful with savvy shoppers on J.Crew's website that they've sold-out – because now you'll be able to peruse more of the premium denim label's signature styles.
So, as the London Boy jeans make their way to selected J.Crew stores next week, we suggest you grab your diaries – come September, MiH's skinny and high waisted jeans will join its London Boy skirt and 'Breathless' jeans on the J.Crew website.
"Made in Heaven jeans look different than anything else out there — gorgeous, supersoft fabric with washes you can tell were worked by hand — a real authenticity to them," Jenna Lyons, J. Crew's executive creative director, told WWD.
And if you don't want to take her word for it, take Sarah Jessica Parker's or Jessica Biel's – they're big fans of the denim brand. We smell a sell-out…