Last Updated on 2nd August 2010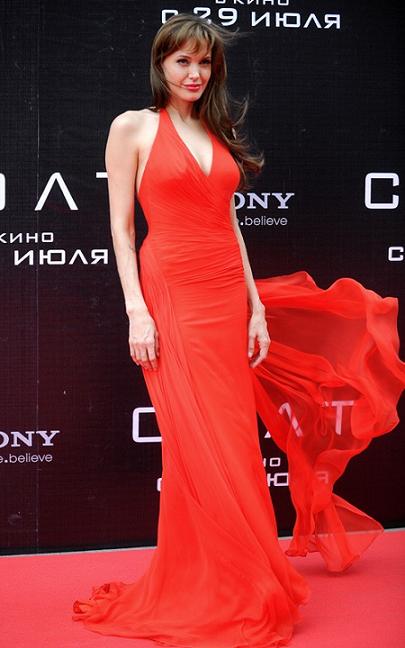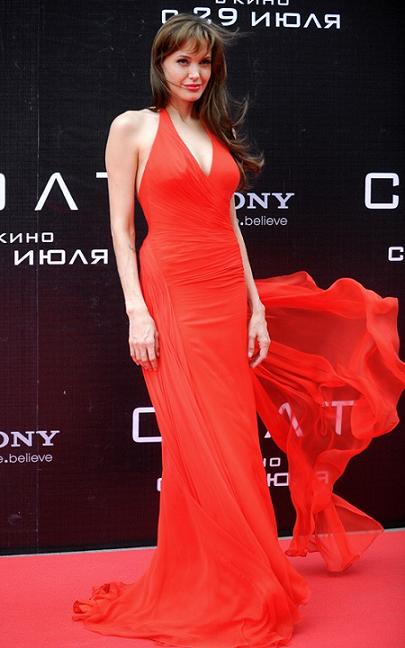 We've been shocked this morning, but in a very good way, let us assure you. Angelina Jolie, aka the girl who always wears black, was snapped wearing red at the Moscow premiere of Salt. Red!
And it wasn't just any old red, either.
It was a scarlet silk chiffon halter neck gown by Atelier Versace, no less, that clang beautifully to her curves as the tumbling train blew about in the wind. Sort of romantic, non? And accessorised only with a slick of red lipstick, may we just say the actress looked amazing.
We consider this a special moment in red carpet history – Angelina always wears black, and though we've never minded too much because we knew that one day she'd bowl us all over with a huge splash of colour, we're thrilled to see her make a statement in scarlet.
Top marks Angelina, top marks.
[Images]