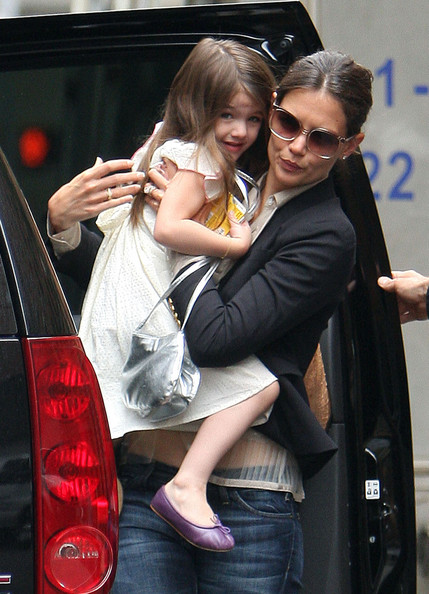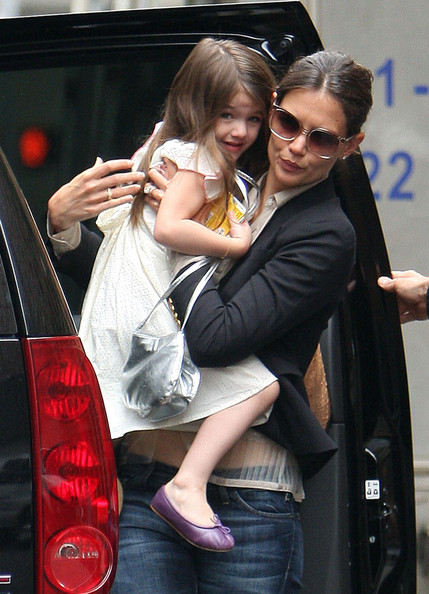 If it were any other family, we'd think such a thing was crazy, but coming from the Cruise's we're not all that shocked by Katie's recent revelation that Suri designs her own clothes, and offers her mum fashion advice. But we are a little humoured.
Ah, Suri, the four-year-old cute-as-a-button high heel-wearing fashion designer. Apparently the little lady has been creating clothes since she was just 18 months old.
"I grew up the youngest of five, so there were a lot of hand-me-downs that I would sort of change up. And Suri and I do that now with her clothes," Katie tells NY magazine. "Or rather, she does it. She says, 'I want this sleeve cut,' and it's like, 'Okay, we'll cut it.' She picks out all of her own clothes and has since she was 1½."
Impressed? Wait 'til you hear this. Suri is also a stylist, dishing out fashion advice to her mum and casually putting together outfits for important occasions like the Met Ball.
"Tom and I went to the Met ball a couple of years ago, and I had this beautiful red gown and these royal-blue shoes that I wasn't planning on wearing," says Katie, "but Suri made me put them on and so I was like, 'Okay, I trust you.'"
We're lost for words.