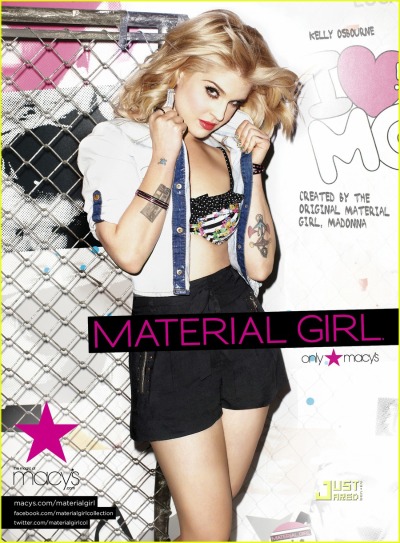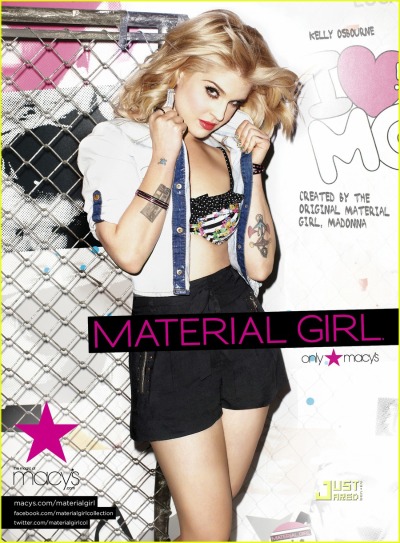 After an eagerly anticipated wait, Kelly Osbourne's first Material Girl ads are finally out, and we must say, the rock-offspring-come-style-setter looks nothing short of stunning.
Replacing former cover girl Taylor Momsen as the new face of Material Girl, Kelly couldn't be happier with her new-found modelling feat.
"I'm still waiting for someone to pinch me and wake me up. I can't believe that I'm actually doing this and working with Madonna and Lola," she said. "What I like about it is that it's a brand for every woman, not just for young girls. They take high fashion and make it affordable and they don't cut corners. And it's so my style."
Madonna and Lourdes had previously been busy shooting the images for the line, which took them to some pretty swanky New York bars – we wonder if anyone noticed Lourdes is only 14-years-old?
On set at the Lit Lounge and Mars Bar, Lourdes said, "Yeah, there were people drinking there and it was, like, three in the afternoon. And it's, like, OK cool.
"It was awesome," she added. "There were some interesting people there. I think they didn't even notice that there was, like, a girl in short-shorts being photographed."
The ads will hit US magazines this week, according to SkyShowbiz, but take a look at our gallery below for a sneak peek.