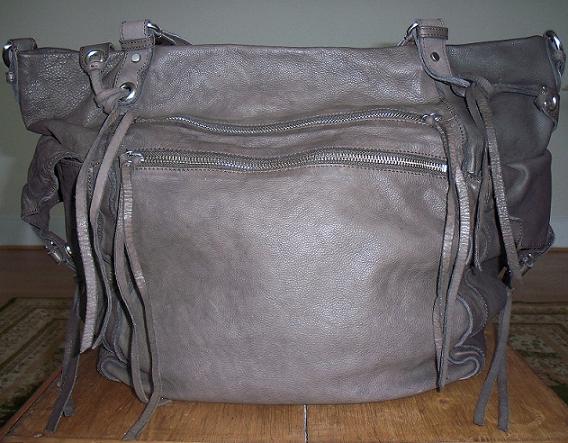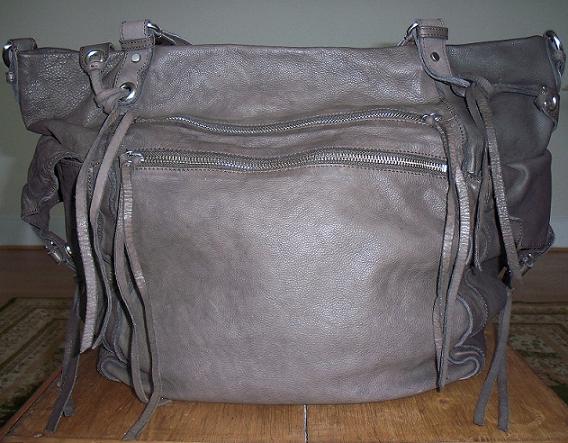 In the words of Backstreet Boys, oh my god we're back again. Yep, it's Friday already, but, er, unlike those combat-clad lads with curtains, we're back with a bag – and it's a good'un, let us tell you. Facing the fashion test this week? The Vanessa Bruno Athé mushroom washed leather day bag.
Now there's a mouthful. Let's try something easier, like Vanessa. Ah, yes, Vanessa – the ultimate slouchy bag. She's like your secretly cooler friend who always manages to pull off urban downtown dressing better than you… but unlike your friend, you can wear Vanessa.
She's the perfect example of luxe meets relaxed with her sumptuously soft leather and utilitarian touches, all worked into a slouchy shape that channels fashion's new bohemian cool with a mushroom wash to keep things on the contemporary side of classic.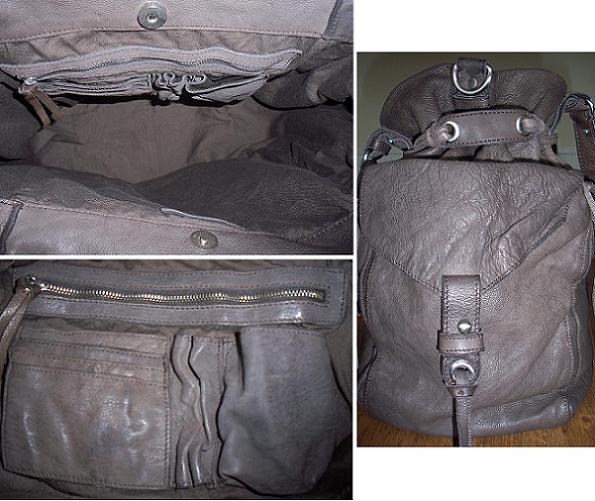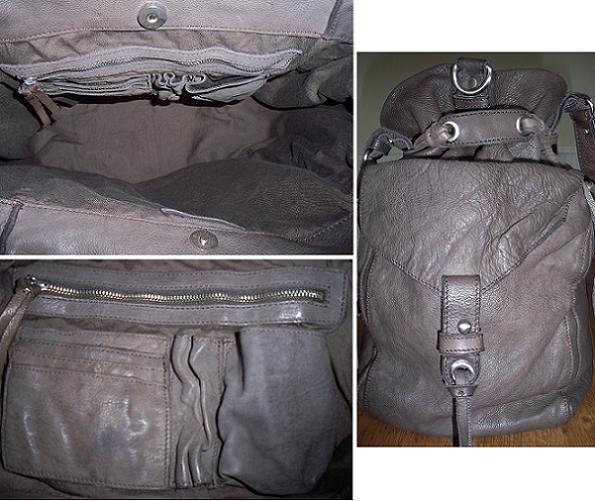 She's deceptively large, too – an ode her slouchiness – making her a great off-duty bag. Throw in your usuals (purse, notepad, camera, water), add a jacket (any size, she can handle it) and a spare pair of shoes for a quick change, and she'll ask you what else you've got. Well, Vanessa, I've got a phone, some makeup and a couple of pens, actually. Not a problem – she's got a deep inner zip, a Blackberry-sized phone pocket and two pen-sized pouches to cover that. Clever. I've also got some rubbish that I don't want to put inside you but I can't find a bin, Vanessa. Aha, she's got two amply-sized side pockets for that reason (well, I highly doubt they're actually designed for rubbish, but they come in darn handy, I'll tell you). And oh, look, here's some important paper work that I don't want to get squashed, I bet you can't help with that one. Actually, she could – she's got two surprisingly deep zip pockets at the front, too. God, she's good, she's thought of everything. My point, if you haven't cottoned on to my semi-conversational story, is that this bag's incredibly practical to boot.
But it's her details, as always, that I love. From the zip detailing on the front, to the silver studs and hardware to the eyelets, ties and tassels – everything screams fine urban utility. Now, I like to wear Vanessa on my arm, but she does come with a detachable strap so you can wear her across your body too, though the strap's fabric and not leather, which is a little disappointing for me – it might add texture and complete the utilitarian look, but I've had a slight phobia of canvas ever since I was made to wear those belts as a child. What I will say, however, is this: all that luxe leather comes at a weight. Even empty, Vanessa has a heaviness to her, and if you load her up like I did above, you will get an achy arm so keep that cross-body strap handy.
So moving onto the price and you'll be pleased to hear things remain positive. Vanessa's part of Vanessa Bruno's Athé diffusion line, so she's cheaper than her mainline counterparts at £328 which, I have to say, is really rather reasonable for what you're getting (especially in comparison to others on the market). A contemporary classic, Vanessa will still be a well-loved part of your wardrobe in 10 years time, and though she's not elegant enough for an evening, she's as versatile as she is practical, working just as well with relaxed tailoring at the office as she does for casual daytime dressing.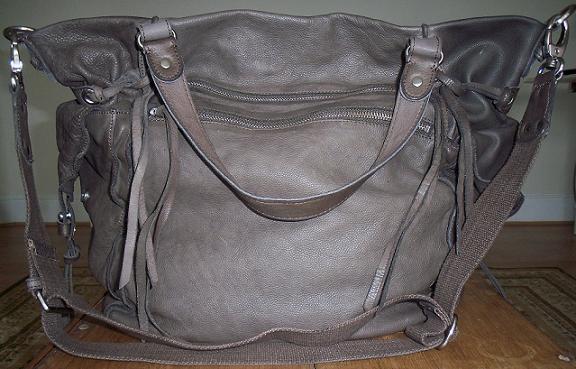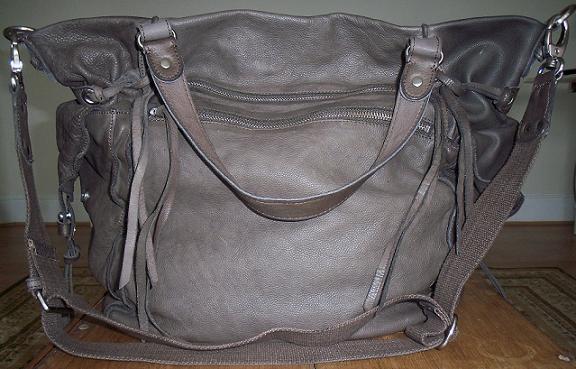 The truth of the matter? Vanessa really is one cool urban girl, and I'm sure as hell going to miss her.
Vanessa Bruno Athé Mushroom Washed Leather Day Bag, £328, available at my-wardrobe.com