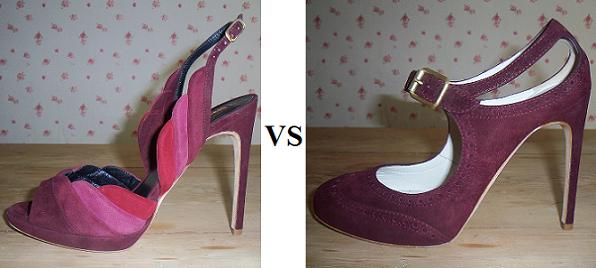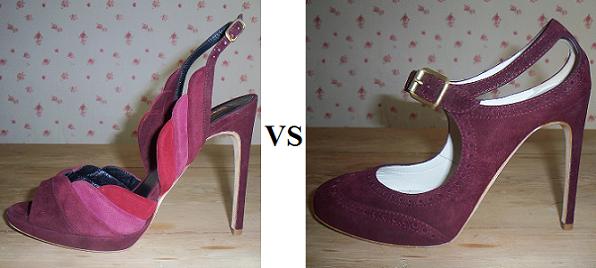 Yesterday was the turn of the Tawny and the Nuance, but today we've been wearing something more red carpet-ready – ladies, its the run of the platforms. Prepare for the Liquid vs the Dapper.
Two platforms, both with a slick sky-high stiletto, both in tonal shades of rose and burgandy – but one's a peep-toe sling-back with a sculpted shape; one's a contemporary rework of a classic mary jane court. Let's see how they rank…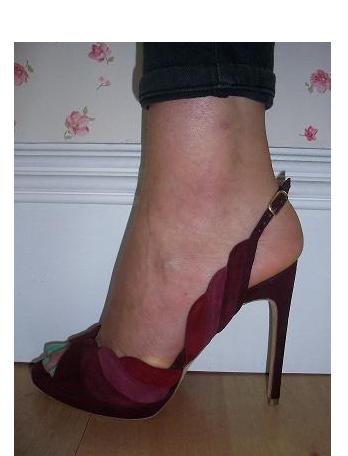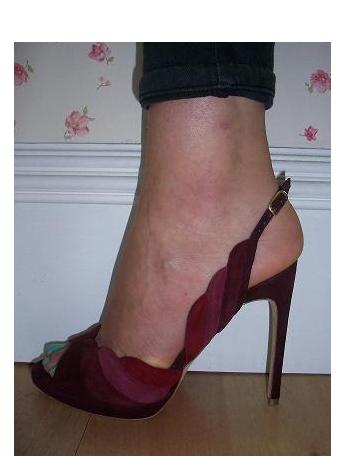 The Liquid
I'm not entirely sure where to start on this one to be honest because I love every darn detail the Liquid has to offer. A sleek platformed stiletto with an eye-watering heel, this shoe is unashamedly feminine with its subdued autumn rose shades in the softest suede. Its dainty sling-back strap feels delicate, but nothing will beat the Liquid's subtly sexy scalloped edge for intricate detail. To match my current obsession with leather, I can't tell you how excited I am picturing the luxe Liquids with an LLBD – an acronym I've just coined for little leather black dress.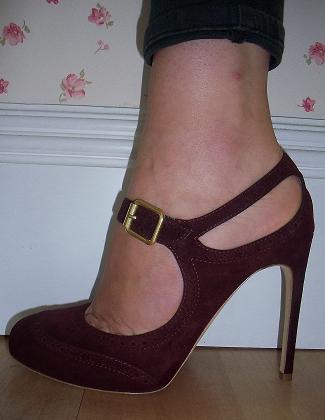 The Dapper
A classic mary jane platform with a slick stiletto heel and brogue detailing to boot, the Dapper sure lives up to its name. In a soft burgundy suede, I love their cool contemporary twists – from the statement gold buckle that sits across the front of your foot to the brogue-like patterning and the cut-out detail at the outer edges to add a slight peek of skin. The Dapper may be classic, but with their autumn shade and want-to-touch texture, they feel so right for the new season teamed with staple separates, especially camel.
The result: It's a cop out to say it's a draw, right? Trouble is, I just can't decide who wins this footwear face-off. Do I go with the fresh-feeling, ever-feminine Liquid, or the cool-classic, wear-forever Dapper? At an absolute push, I'm going with the latter (for practicality, if nothing else) – but only if I can keep the Liquids handy in my handbag.
The Liquid and the Dapper, both available at rupertsanderson.com for £685 and £675 respectively.