Last Updated on 20th October 2013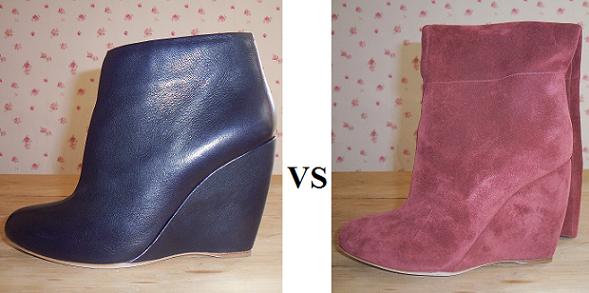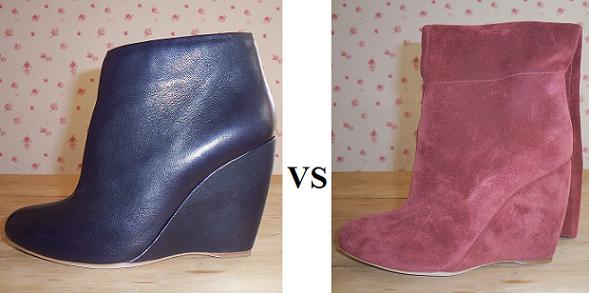 Day three of our week in Rupert Sanderson and we're back with something more substantial – it's the battle of the boots as we brace the Atom vs the Hanover.
Two boots, both with wedges – but one's cropped at the ankle and other reaches the knee. How will they compare?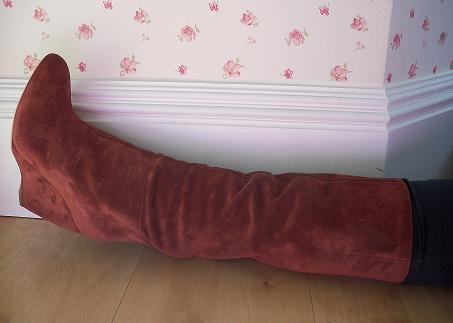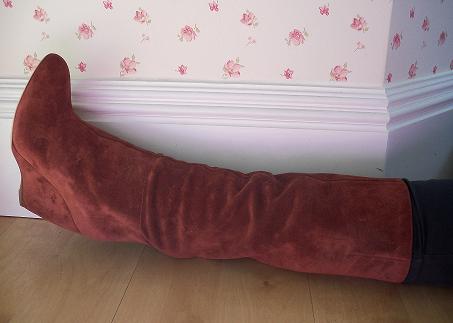 The Atom
Despite every autumn me deciding 'this year, I'm going knee-high,' ever year ends the same – with ankle boots and cold knees. So will the Atom sway me? Well, maybe so; I only wish I could get them on. God knows pull-on boots are hard enough to get into at the best of times, but trying to squeeze my bit-too-big foot into these babies was a no go from the start – but hey, they make my legs look longer, right? In a rust-coloured suede with a wearable wedge, these boots certainly appeal to my autumn-colour-loving, texture-wanting side. Classic with a contemporary finish, the Atom will take you from work to an evening out, via a walk in the countryside on the way (so long as it's not wet, mind) – and whilst they'll last for winter years to come, there's no denying they've got something so very now about them.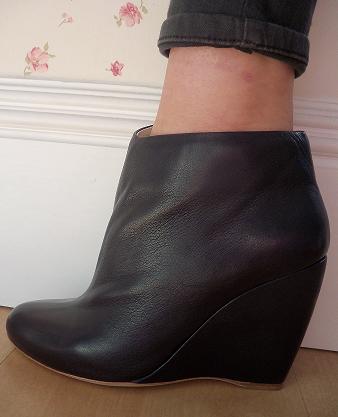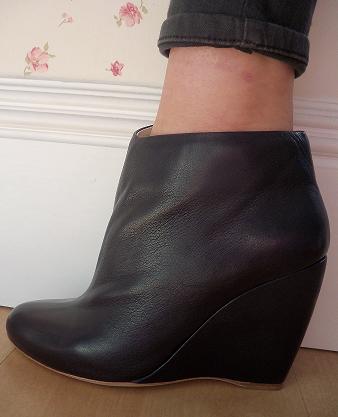 The Hanover
Ah, something I can get my feet into, even if the zip must remain undone. This sleek bootie is the most comfortable style I've tried on yet, with a wearable wedge that works well for daytime. But before you think this is just a black boot, hold your haute horses – the Hanover isn't black. Made from the softest nappa (it's buttery, I tells ya), this boot is actually purple, though you'll need a spot of sunshine and an eagle eye to really notice it. It's rounded-point toe, concealed zip and just-above-ankle crop adds a new-season coolness to the Hanover's classic construction – I want to wear it with just about every dainty dress I've got in my wardrobe and go stomping about the streets.
The result:
For a minute there I was almost converted but you know, I think I'll always be an ankle boot girl – something about the Hanover's sleek-but-edgy, wear-with-everything design has got me all in a fluster. Congratulations, Hanover.
The Atom's not yet available online, but the Hanover is at rupertsanderson.com, for £625.