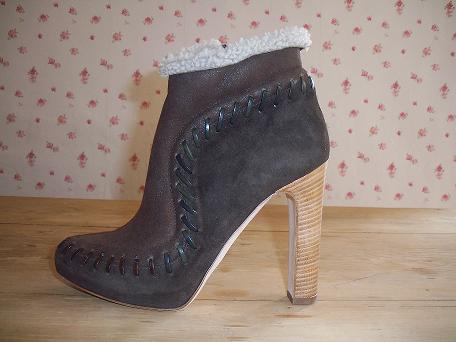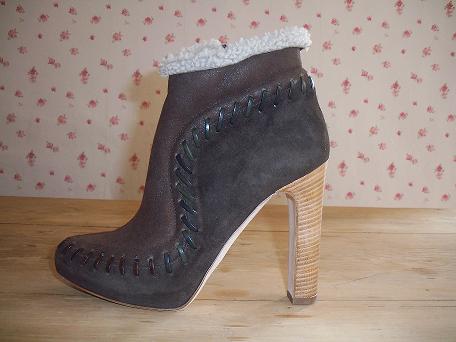 Today's the last day of our week in Rupert Sanderson, and whilst that's said with the heaviest of hearts, we might have just saved the best 'til last.
Today's no footwear face-off, oh no – this bootie deserves a post all to himself. Introducing the Almira.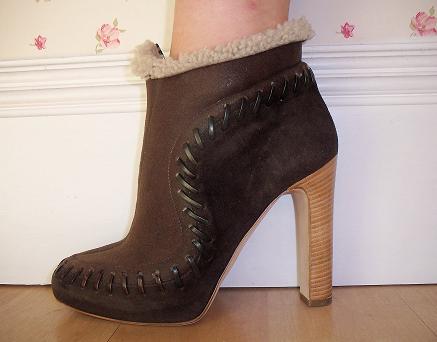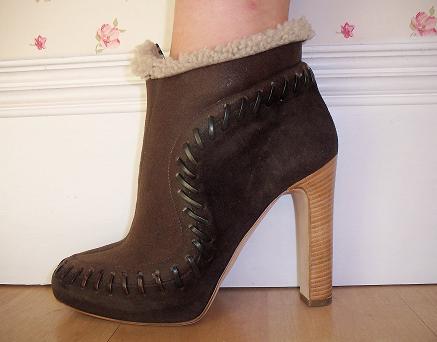 Like you need reminding, sheepskin will be everywhere come winter – lining your boots, lining your jackets, and lining your boots some more – which might explain why I've gone a bit giddy over the Almira. In a sumptuous brown suede with a cosy sheepskin trim and rustic leather stitch detailing woven along its sides, this is my kind of boot. Don't get me wrong, I appreciate a darn good stiletto when I see one, but I prefer my heels a little chunkier, and the Almira's got just the kind of fat wooden heel I long for. Low enough to wear during the day but high enough to ooze a bit of cool-girl glamour, I might have just found my favourite winter boot (though I wish I hadn't, almost as much as purse). With jeans, khaki trousers or a sheer midi dress – hell, with my pyjamas if needs must – I want to wear the Almira all winter long; it's the perfect new-season update to a basic brown boot.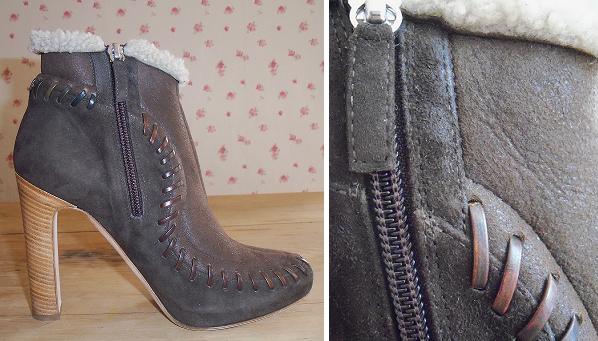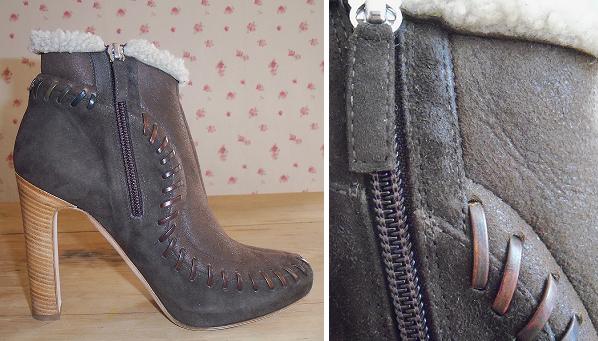 Result
Yeah, ok, it might not have had competition of any kind, but give it competition of the toughest kind and I reckon old Almira would still come out trumps.
The Almira, coming soon to rupertsanderson.com