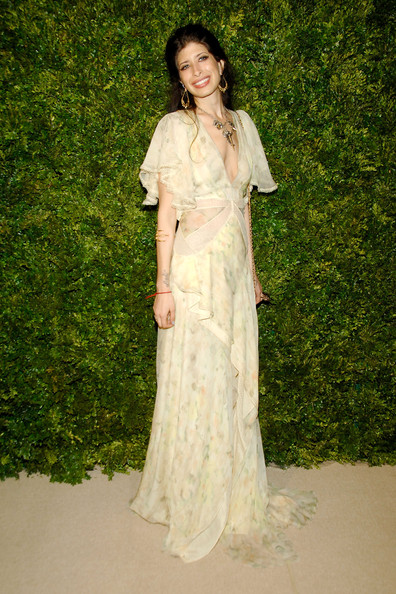 American jewellery designer Pamela Love spurred rumours of a future collaboration last September when she was spotted attending the Topshop show at London Fashion Week – and we're super excited to reveal those whisperings have come true!
Love is set to launch a more affordable jewellery range in April for high street store Topshop – her high-end signature pieces can fetch anything up to $1,000 for a bangle – so it's safe to say fashion fans will welcome the new bargain busting pieces.
Having tweeted such news – and putting a stop to our endless guessing game – Love admits that her five-part series will embrace all things Americana, naturally.
"It evokes the spirit of America," Love tweets of her collection. "I'm their first designer from the States, so I felt it was important to represent that. These are pieces I haven't had time to create before now." [@pamelalovenyc]
The eagerly anticipated line includes a Hearts and Arrows collection, featuring antique finished pewter motifs, as well as Dreamcatcher-inspired pieces with blush feathers hanging from linked brass plated medicine wheels, reports Fashionologie.
Here's to ultra luxe rough and ready accessories for spring!