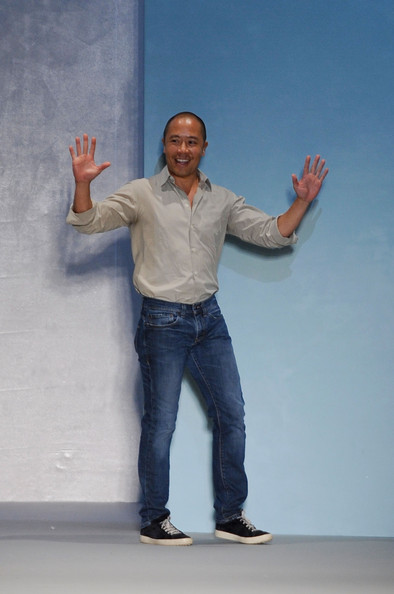 Derek Lam's being saying for a while now that he wants to produce a lower-priced clothing line, and it seems he's got his wish – the designer's just announced he's creating an affordable clothing collection exclusively for eBay, which he'll unveil at New York Fashion Week next season.
But that's not the only exciting news – it just so happens to be the first ever crowd-sourced collection, where fashion fans will be able to vote for their favourite items on eBay after its grand unveiling in February. The pieces that have proved most popular will then go into production for spring, making up Lam's exclusive collection of wearable feminine-meets-futuristic pieces.
A clever way of avoiding excess stock left on eBay's shelves, in other words.
"Having a direct and immediate dialogue with the online audience is what makes fashion exciting and relevant in this moment," says Derek. "eBay's technology offers me a unique and innovative opportunity to reach new and existing customers directly, and to create fashion they desire."
Lam's exclusive collection for eBay will be available for purchase next spring at accessible, fixed priced points, so we're promised – we can't wait to see his signature sleek designs worked across something we can actually get our hands on.