Last Updated on 25th January 2011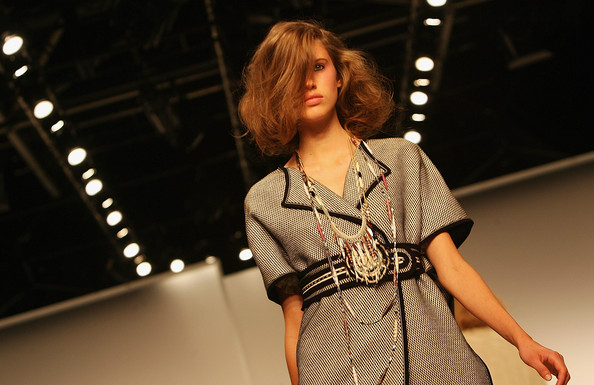 Listen up fashion and phone lovers, luxury heritage label Jaeger and Vodafone UK – two of Britain's most iconic brands – have come together for a one-off, exclusive collaboration at February's London Fashion Week to reward their loyal customers. Talk about building the pre-fashion week hype.
Exclusive to Vodafone UK customers, the mobile giants are giving away 200 pairs of tickets to see Jaeger's spring/summer 2011 collection– but this is no ordinary viewing; it's a one-off catwalk show, no less.
"We are delighted to offer Vodafone UK customers exclusive access to a special Jaeger London Spring/Summer 2011 catwalk show, as part of London Fashion Week," explains Belinda Earl, Jaeger's Group Chief Executive. "'We are very proud of our current collection, which is in-store already, and hope that those Vodafone customers lucky enough to get tickets will thoroughly enjoy the experience."
The lucky winners will earn unprecedented access to LFW and all its sartorial glory on Sunday 20th February to watch Jaeger's new spring collection on the runway – and all you have to do is sign up at Vodafone.co.uk/vip to register your chance of winning this ultimate fashion-filled prize.
Bet you wish you got that Vodafone contract now…