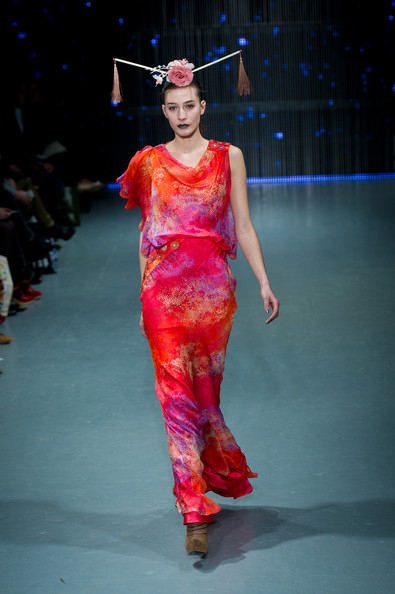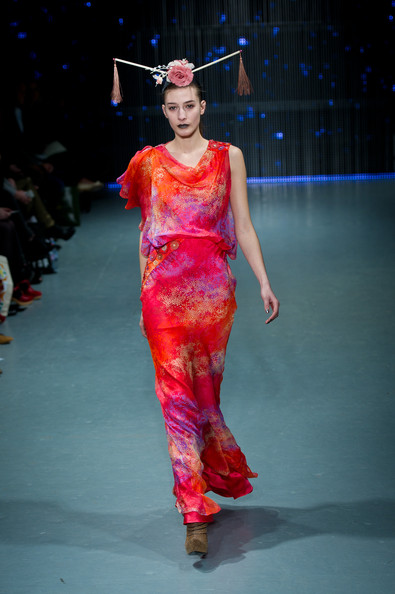 Who: Ashley Isham
What: dramatic glamour, soft draping, vivid colours and, of course, dresses.
Thoughts: World renowned Singaporean designer Ashley Isham is enthusiastic about opulence, and is apparently a great admirer of Galliano's sense of the theatrical. His autumn/winter collection definitely encompasses the ostentatious and the dramatic, presenting a show that was both contemporary and glamorous. Queues down the street and around the corner proved he has a wealth of admirers and having to stand to see the show didn't put a damper on it.
New Wave drum and base with an airy female vocalist ran at parallel to the collection's strong tailoring and signature soft draping. First we were treated to summer garden florals in fishtail gowns, the short and the fitting, and cut-out numbers all in a surprising yet lovable fabric – flannel.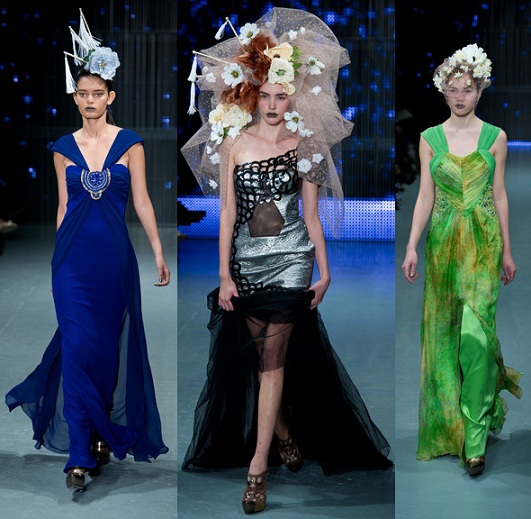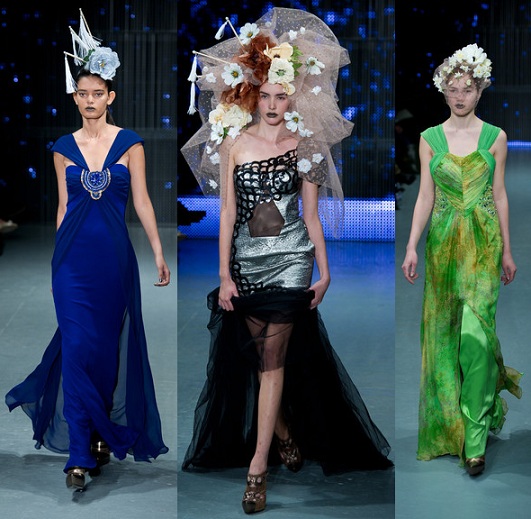 The palette was eclectic but the use of silks and metallic embellishment created an overall glossy finish. Emerald green and royal blue off-the shoulder evening dresses were attributed floaty sashes or finished with vivacious beaded bordering.
Asian inspired head pieces made of chopsticks, flowers and mesh were decidedly playful and extravagant and worked to tie the collection together under a theme of elegant Asian fusion, whereby both head-wear and enveloping draping were comparable to the elongated and delicate crane. Isham thrives on creating "works of desire that women can actually wear," and this collection was no exception.