Last Updated on 24th February 2011
What: Electrifying prints, structured skirts and separates.
Thoughts: Mary Katrantzou received rave reviews last season so she was under a lot of pressure to deliver with her latest offering. She needn't have worried, though, because once again her beautiful use of prints came up trumps.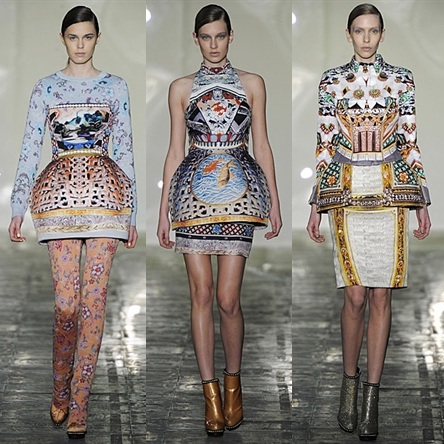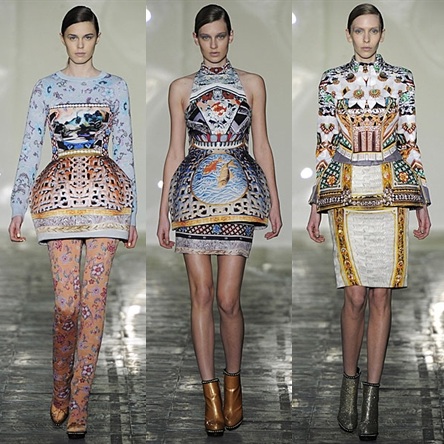 In rich, jewel shades with patterns ranging from birds to florals to mosaics she threw caution to the wind, adorning everything from slim trousers to pencil skirts in exquisite detail. Although she reissued the structured lampshade and peplum skirts she's becoming synonymous with, she compounded her collection for autumn/winter 2011 and made it more wearable than in previous seasons by introducing separates.
Sleek, knee-length skirts, trousers and leggings were all key parts of Katrantzou's look, mixing and matching them her eye-catching prints. Surprisingly, the collection finished with an entirely different angle – floor-length dresses with loose billowing silhouettes introduced a more feminine, if utterly regal, side.
Not for the faint-hearted but if you want to stand out, Mary Katrantzou's got the wow factor.