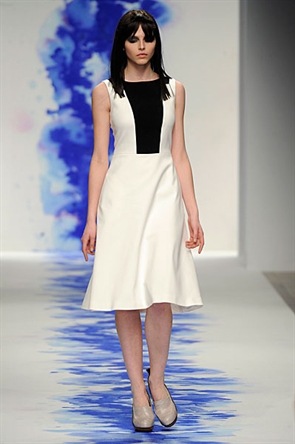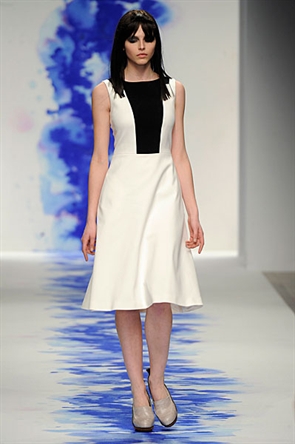 Who: Osman
What: Stylish monochrome delights with the subtle neon leather separates thrown in for good measure.
Thoughts: We love a bit of black and white – after all, nothing screams high end sophistication more than monochrome – and this was, thankfully, something Osman's autumn/winter 2011 collection has in abundance.
With pieces in a predominantly black and white palette, pencil knee-length dresses, sharply tailored flared trousers, sleeveless second-skin tops and loose, languid silhouettes are worked into this classic contrast of colours.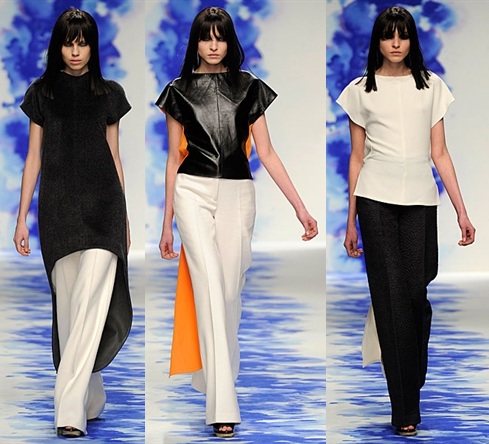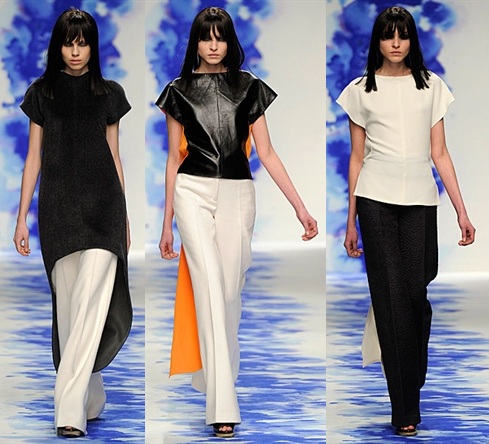 But that's not to say the London designer didn't experiment with crayola colours, too. Too add a punch of pizazz, neon orange, green, blue and pink leather trims, fur sleeves or visible linings were boldly thrown into the bag, looking especially effective in paired minimalist separates and colour blocking stripes.
Overall, an intriguing yet utterly wearable collection for autumn.